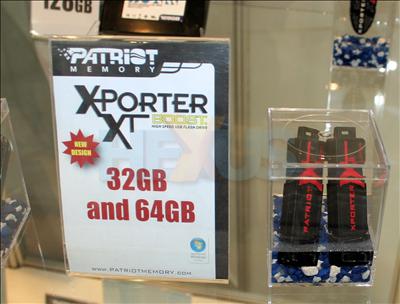 Pricing of NAND flash memory has dropped so much in the last year that it's practically pointless for the multitude of manufacturers to release USB-based storage sticks with anything less than 2GiB capacity.

The sweet-spot appears to be 8GiB but 32GiB - the largest shipping capacity offered by any vendor - is available for around £99.

Now, Patriot has announced a 64GiB part that will be shipping 'soon'. Looking at the size of the semi-ruggedised shell, the only method that we can see of achieving the capacity is by having a quad-channel controller and, by definition, slow-ish read/write performance.

Samsung is the major memory supplier to makers of large-capacity USB drives and its higher-density modules, suitable for dual-channel controllers, will be made available in Q3 2008, we understand.

Many of our older readers will remember when PC-based hard drives were considerably smaller (in capacity terms) and hugely more expensive than stick-it-in-your-pocket USB drives.