Nvidia is at E3 showcasing new PC games running on its latest and greatest GeForce GTX gaming hardware with supporting technologies such as G-Sync monitors and VR headsets. Attracting people to its stand, and to its websites, the firm has also launched its second annual GameReady contest.
The contest is understandably popular as there's piles of top PC hardware being given away to a large number of winners. Among the star prize attractions are an iBuyPower Snowblind Battlebox Ultimate PC, one of 50 GeForce GTX 1080 Ti GPUs, a set of three Dell 27-inch 1440P G-Sync monitors for Nvidia Surround, and many more monitors, headsets, game bundles and more. Luckily you don't have to attend E3 to enter, just comment on various Nvidia Tweets or YouTube videos to get your name in the hat.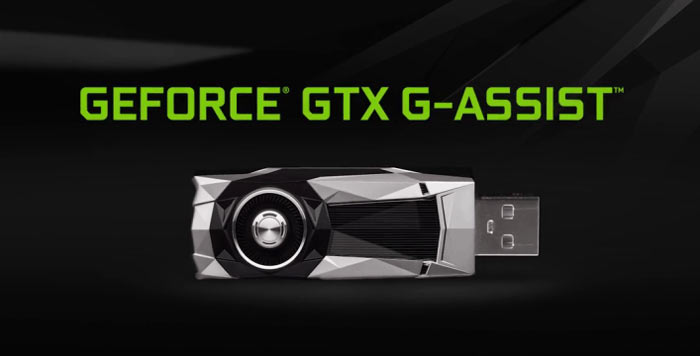 The GeForce GTX G-Assist - not quite
Back on April Fool's Day Nvidia 'launched' a USB-attached AI that could take over your gameplay when you need to attend to urgent matters, such as answering the door for deliveries or for various calls of nature. The AI had used your GeForce GPU to learn your gameplay style and take over - while you take a break - said the spoof video description.
April Fools promo, not the shipping product
Now Nvidia has 'made real' that vision in a small way. It has worked with a hardware partner to produce mini GTX 1080 replicas that are 64GB USB drives. So, of course, you don't get any AI smarts from this product just handy pocketable storage in an iconic GTX 1080 design.
If you are interested in one of these USB storage drives you can get your name in the hat simply by being a GeForce Experience member that has opted in to the newsletter (before 23rd June). There's 1080 of these drives being given away and this will be "one of the only ways to get these extremely rare, limited edition GeForce GTX USB drives".