Google has launched an email alternative from its own Gmail team, called Inbox, providing users another option with which to view their Gmail on their smartphones. Described by The Next Web as "a cross between Mailbox and Google Now" the new app can bundle similar messages, set reminders, highlight important emails, and much more.
The "smart" inbox adds Google Now-like functions by highlighting related information in your emails, such as flight itineraries, event information etc. It will even display useful information from the web that is not included in the original email, such as real-time flight status and mail package delivery info.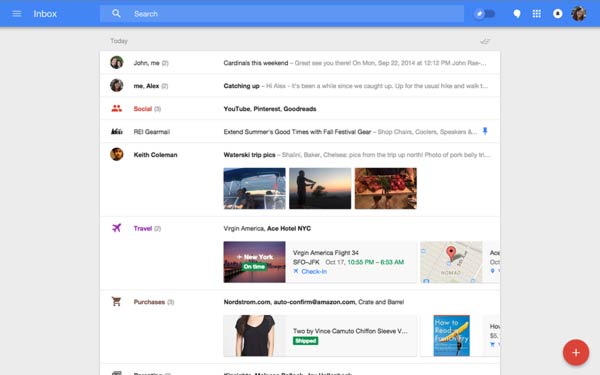 By combining similar pieces of email, such as bank invoices and shopping receipts, and adding an Assists feature which attaches relevant information such as phone numbers, maps and opening hours to your reminders for appointments, Google hopes that its new app can make your overflowing email inbox more approachable and organised without a great deal of user effort.
"For many of us, dealing with email has become a daily chore that distracts from what we really need to do-rather than helping us get those things done," Google's Sundar Pinchai wrote. "If this all sounds familiar, then Inbox is for you. Or more accurately, Inbox works for you."
The app will not replace Gmail, but rather offer an alternative way for users to access email on their devices. Inbox uses your existing Gmail and Google username, and any changes or actions made in either app will be synced and show up in the other.
For now, the new app is being released via an invite-only system which will work on the Chrome browser, Android 4.1+ and iOS 7+. You can request one from inbox@google.com if you have not received an invite already. Versions for tablets and other browsers, plus more business-orientated contexts and features are said to be in the works.
USB Security Key support
Google has also launched a new way to strengthen its 2-Step Verification in an effort to keep user accounts safe. The added Security Key support will allow users to plug in a physical USB key from third-party providers which will work with Google Accounts and Chrome.
Instead of typing in a passcode, users just need to plug the key into the device's USB port and press the built-in button when prompted. This simple step will guarantee that their cryptographic signature can't be phished, Google says.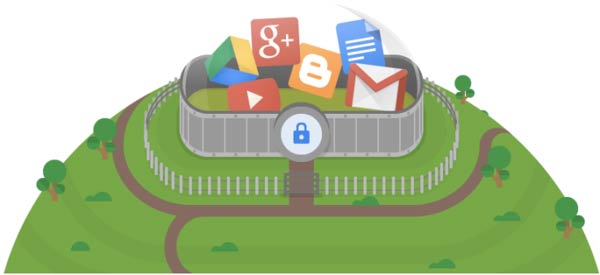 The new USB Security key functionality will probably not be of great interest to those who access their accounts on a mobile device, don't use Chrome, or many with personal accounts. However, it is likely that some businesses will adopt the system to place that extra protection on their accounts.