The BBC is due to launch a new Doctor Who game on Wednesday. It aims to craftily help children learn basic programming skills through leveraging elements of the popular sci-fi TV series.
The game is part of the new Make it Digital initiative announced by the broadcaster last month, an effort to get more young people into computer coding. It is aimed at CBBC-aged viewers between ages 6 to 12. 'The Doctor and the Dalek' includes voice narration by the current Doctor, Peter Capaldi, and the story is written by Phil Ford, Doctor Who series writer.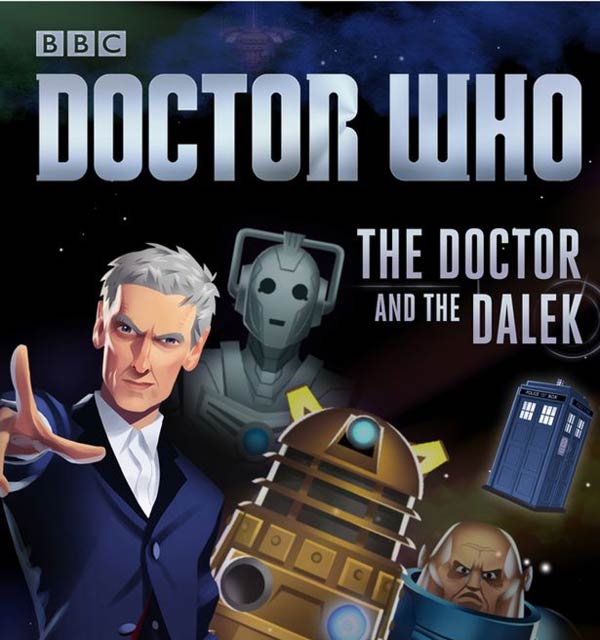 Produced by BBC Wales and BBC Future Media, and developed and built by London-based agency Somethin' Else, the game will send the player on a mission to help the Doctor free a battered Dalek from a ship of Cybermen. The coding part will be craftily smuggled into puzzles based on the programming elements of the new English computing curriculum. Coding skills will help the player build the Dalek back up to full strength. The coding challenges are predominantly on key stage two curriculum, but overlaps into key stage three material.

"Our main aim was to build a great game that would teach kids basic principles of coding by stealth. We want them to feel entertained rather than taught," Jo Pearce, creative director of the Doctor Who Interactive, told The Mirror. "We want to break the myth that coding is complicated and horrible."
The player will be instructed to accomplish different goals in the puzzles, "using variables to alter behaviour, exploring repetition and loops, and using their logical reasoning skills in order to rebuild the Dalek," reports The Guardian. Each successfully completed puzzle will unlock a new skill to help the Doctor fine-tune the Dalek into its original condition.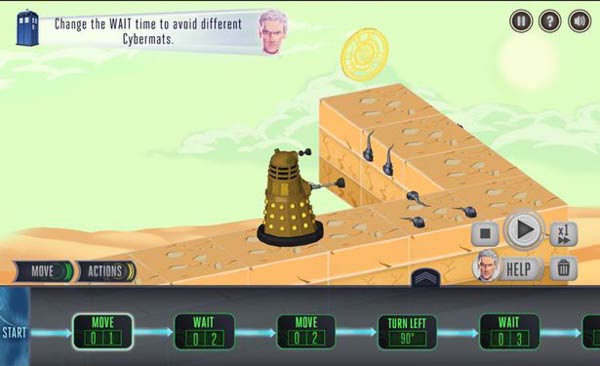 Teachers and parents who are still getting their heads around the new curriculum can also dig into the additional resources made available by the BBC. These are designed to show how you can help kids get the most out of the game. The Doctor and the Dalek is currently only playable on computers but efforts to develop a tablet version are likely to complete by early 2015.