Plex has announced that Chromecast support will be free for all users of its app. Previously the feature had been exclusively available to subscription paying 'Plex Pass' members. The new app, with free Chromecast support, is rolling out now to the various app stores.
Plex is a system which allows you to stream all your personal media to a wide range of devices. Users of the system set up the free Plex Media Server on their PC or NAS and then using the app (which costs about £3 and is available for iOS, Android, Windows Phone 8 or Windows 8.1 – but is also available on Roku, Google TV, and many late-model smart TVs) can watch their beautifully presented media collection wherever they might be.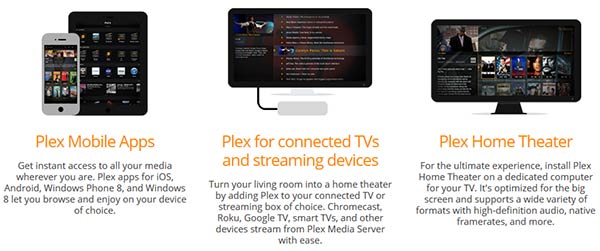 Writing on the Plex Blog a company employee said that the new Chromecast support in Plex was "completely awesome". The enthusiastic blogger went on to explain "Not only do we provide the highest quality streaming around for your photos, music and videos, we just added 'content mirroring' which displays details for your media on the big screen while you browse, which is an incredibly cool, unique, and useful feature." This Chromecast development follows shortly on from Google opening the system to developers in early February. We are still waiting for the international release of Chromecast dongles to the market put are told the launch will be soon.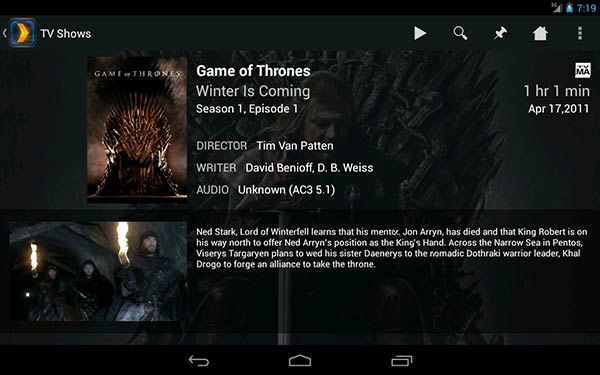 In addition to the Chromecast news Plex also added some other features to its software. iOS and web app users can now shuffle all their music we are told, this was a much requested feature from Plex users. The app's media filtering system also allows users to pare down huge music libraries to target specific music genres etc. Shuffling extends to video libraries but probably wouldn't be so useful for watching through series episodes where you want to watch programmes consecutively. These shuffling features will be expanded to other platforms in the future.