There are reports all over the internet about people's woes as they try and play the latest instalment of SimCity on their computers. The long awaited city building and management sequel was launched by EA on Tuesday and players have been plagued by random disconnections, loss of saved game city data and other error messages, completely sapping the fun out of the gaming experience.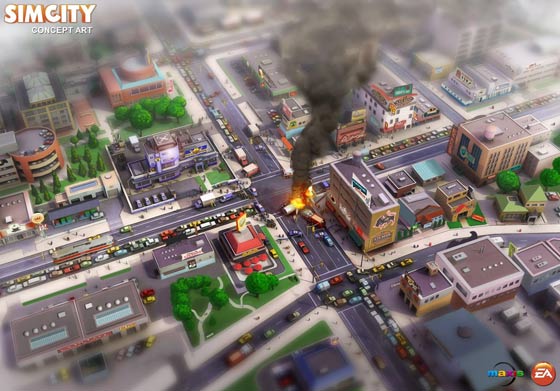 Removing features
In desperate efforts to get the newly released game back onto its feet for frustrated early purchasers, EA and developer Maxis have been working on fixing the problems by using what seems to be a process of elimination. Forbes notes that important features such as community leaderboards and "cheetah speed" time acceleration mode have been disabled in a series of hotfixes. However in fairness the patches have also actually fixed some bugs rather than just bypassing them.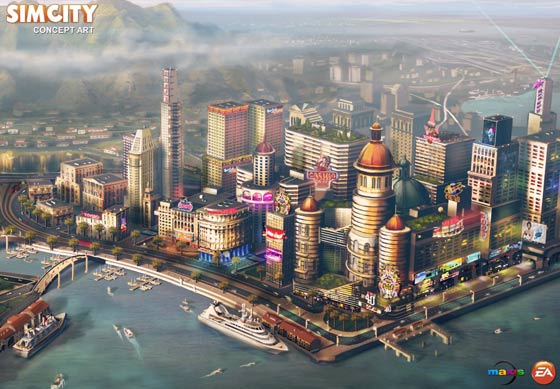 You, the fans, are important to us
Kip Katsarelis a senior producer on the new SimCity game blamed the teething problems on the game's popularity saying that "players were having such a good time they didn't want to leave the game, which kept our servers packed and made it difficult for new players to join". Yesterday evening Katsarelis explained that "our plan is to continue to bring more servers online until we have enough to meet the demand, increase player capacity and let more people through the gates and into the game".
Amazon removes download edition from store
It appears that the game was released prematurely, before enough servers were prepared, even though the worldwide launch has been staggered to ease this server burden. Amazon has reacted by pulling the digital download edition from its online store. The $59.99 game gets a lousy one star rating average from over 1,000 Amazon user reviews. I presume many users had a lot of spare time to be bothered complaining because they couldn't play their new game. The customer image gallery for the download edition of SimCity contains an extensive series of error message screengrabs.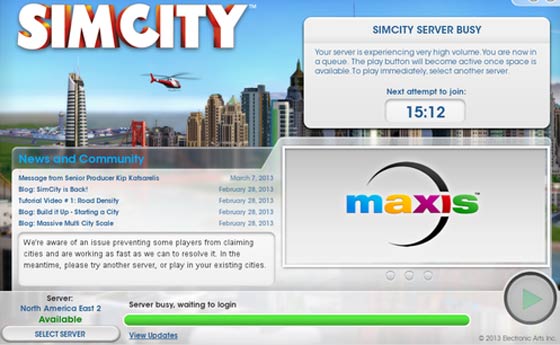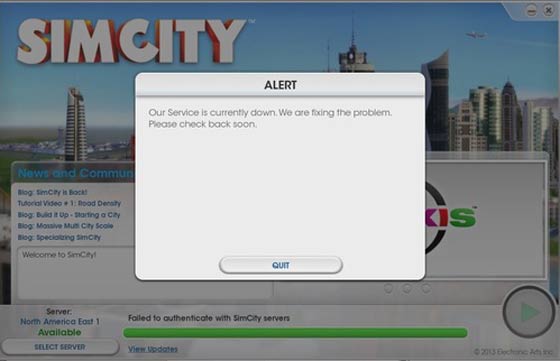 Just two from a huge variety of possible error messages you may encounter if you try to play SimCity
Always online, even in single-player mode, to prevent piracy
It would seem like a prudent move for EA to let people play the single-player mode offline so the overloaded servers could be under less strain. In case anyone at EA might listen to users and change its policy, a campaign petition at Change.org has been begun - to ask EA to abandon always-on DRM in SimCity and future games. The petition already has 30,000 signatures.
Due to the current issues an editor at cnet, assigned to review the new SimCity game, has not even been able to play the game once, despite trying to do so at least twice a day since its Tuesday launch. Let's hope that is another thing that will negatively impact the sales of this expensive, fun-sapping software mess.