As Microsoft has released a Developer Preview of Window 8 - a highlight of its BUILD conference in California this week - more details have emerged, on what we can expect from the next iteration of the Windows ecosystem.
Microsoft is said to have promised that Windows 8 will run on any system that can run Window 7. You'd expect improved performance, and it's suggested that we won't be disappointed, as the new OS is said to use less resources than Windows 7. Apparently, Windows 8 requires RAM usage of up to 281MB - virtually half that of Windows 7. Faster boot-times are something we've already reported on, and there's also word that native support for the likes of USB 3.0 and mobile broadband modems (dongles), will be included.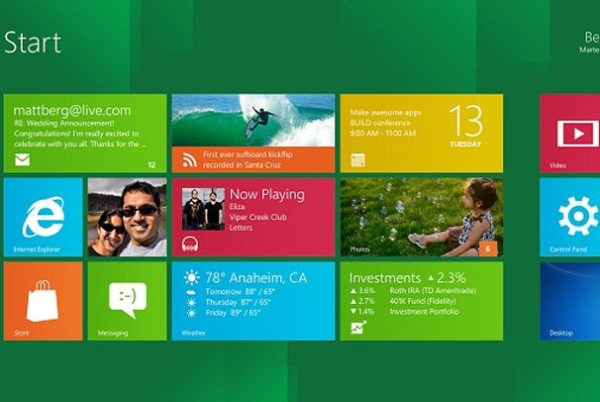 We're told that Window 8 offers hundreds of new features, and the choice of a PC-friendly desktop view, or the Metro view that's well suited to tablets and touch-screen systems. Internet Explorer 10 will be available in a traditional desktop version, plus a Metro-styled app. There's also the promise of improved security - including a reset function, allowing users to restore a PC to factory-fresh status - and tight integration with cloud services such as Windows Live SkyDrive. Windows 8, is being billed as a reimagining of Windows - from the chipset upwards.
We'll be providing some hands-on coverage with the Developer Preview in the coming days, but if you can't wait to get stuck in yourself, we've prepared a guide to get you going.