Moving on from the launch of Firefox 4 last week, Mozilla has delivered the latest iteration of its browser to the Android and Maemo platforms.
Mozilla hopes that Firefox 4 for Mobile will deliver users a responsive and customisable browser environment, combined with an intuitive and streamlined interface.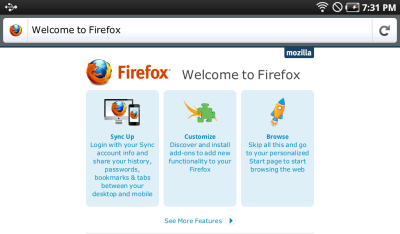 One particular feature touted - known as Firefox Sync - allows users to access their bookmarks, passwords, open tabs and even form data across multiple systems and mobile devices, all with the benefit of secure encryption.
Offering the ability to break out of the box, Firefox 4 for Mobile also empowers users to tap into the use of Firefox Add-ons to customise features, functionality and by no means least, browser looks.
Firefox 4 for Mobile is now available from the Android Market or, for Maemo powered devices, by visiting Firefox.com/m from the default browser.