In the ongoing quest to squash all of the remaining bugs in Firefox 4 before release, Mozilla has released the 11th beta of its next-gen browser.
Despite being feature-complete since beta 7, this new version introduces the Do Not Track feature that was announced a few weeks ago. Mozilla's implementation works by sending a special header to websites that will tell them that the user doesn't want to participate in online behaviour tracking. The result - assuming that the sites respect the header - is that online adverts won't be personalised based on where you've been surfing.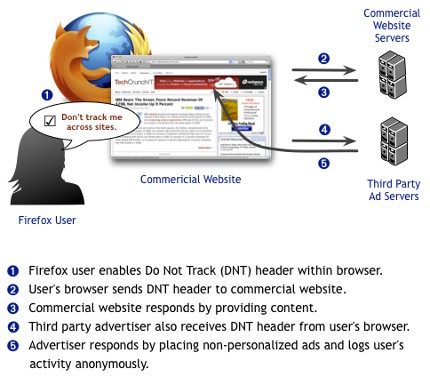 As well as a whole host of bug fixes, this beta also re-enables WebGL support on Linux, refreshes the default homepage, changes the way connection status messages are shown and prevents the browser from automatically switching into offline mode.
It's expected that Firefox 4 will get at least one more beta before a release candidate and the eventual final release. Although the already delayed browser was scheduled to be finished this month, it's looking increasingly likely that it won't launch until some point in March.
An in-depth look at Mozilla's Do Not Track feature can be found here, and we've already given an overview of Google and Microsoft's approaches in previous stories. For anyone interested in taking Firefox 4 for a spin, the beta can be downloaded for Windows, OS X and Linux from Mozilla, while a full list of changes has been posted on the release notes page.