Following the US Federal Trade Commission's (FTC) ruling that net privacy needed to be bolstered, both Google and Mozilla have announced browser plug-ins that will prevent advertisers from snooping on a user's surfing history.
Google's Chrome extension - Keep My Opt-Outs - allows you to decide to opt-out of personalised advertising on the web on a global level. The choice will then be applied to any advertisements that come from any company offering opt-outs via one of the industry self-regulation programmes.
Obviously this sounds a little impotent, but if an advertiser isn't part of one of these programmes, they probably won't let you opt out in the first place. In addition, the 15 largest advertisers in the US all participate - including Google - so it should cover a large proportion of the adverts on the web.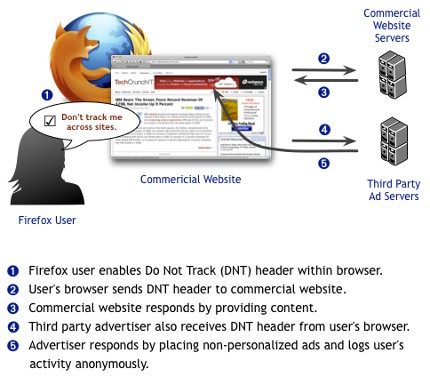 The big benefit of this approach is that you won't have to opt out of tracking with each individual advertiser and the preferences will be saved even if you clear your cookies. Although the extension is only available for Chrome at the moment, Google plans to open-source it, as well as develop add-ons for other browsers in the future.
Although Mozilla's solution is still in the embryonic stage, a few of the Firefox team have outlined the plan so far. If a user opts out of personalised advertising, the browser will send a do-not-track (DNT) header to a website, which will pass it on to the site that serves the adverts. The site will then return a non-specific advert to the browser, keeping the user anonymous - assuming that advertiser respects the header.
Again, Mozilla's implementation is still very much in the development stage, although it shows that a solution to the problem of privacy is clearly in the works.
In a similar vein, Microsoft announced last month that a DNT feature would be included in the final version of Internet Explorer 9.