To round out yesterdays updates to the Mac ecosystem, Apple has announced that a revamped version of its iLife suite is now available and shipping from its store.
iPhoto has been given an iOS flavoured makeover that should make it very familiar to iDevice users. As well as including a new fullscreen mode, this version will make sharing photos easier with better support for e-mail and the ability to easily upload to Facebook.
iMovie has also been given a variety of tweaks and enhancements that should make it easier to create home videos, while also opening up more advanced options and visual effects. In addition, the program has the ability to help create movie-style trailers based on fifteen common genres, complete with unique graphics and soundtracks.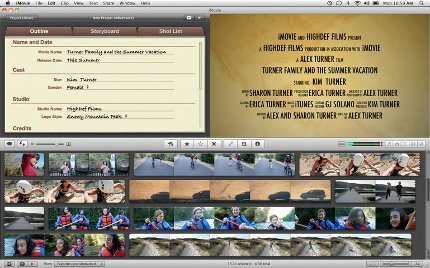 Rounding out the pack is the updated version of GarageBand. Changes include the ability to move of modify individual notes just by clicking on a part of a waverform and match different parts of a recording to a single 'Groove Track'. There are also new effects and a number of new basic piano and guitar lessons that are able to give visual feedback as to how you played along with a session.
The latest version of iLife is available now and will come bundled in with every new Mac. For current owners, the package is available from Apple as an upgrade for $49 or an exchange rate defying price of £45. However, a family pack is also available that will give you five licences for a very palatable £69.
For anyone who purchased a Mac in October, an upgrade is available for just the cost of shipping - more details on this are available from Apple.