As we progress down the slow road to the final version, Mozilla has posted the latest test-build of Firefox 4, bring the browser up to beta 5.
As with some of the previous releases, the developers are still busily including significant new features. This week's addition is the long awaited inclusion of hardware-accelerated rendering in Windows 7.
This means that the browser can use the Direct2D-interface to leverage the power of a video-card and significantly increase rending-speed. While you're unlikely to notice any improvements in real-world usage, the beta seemed to handsomely outperform the latest version of Chrome in a few (unscientifically conducted) synthetic-benchmarks.
The other major new feature in this release is support for the Audio Data API. These new tools have been developed by Mozilla to expand the audio tags that form a part of HTML5. While the tags didn't previously provide for a way to write to or read data from an audio file, the new API allows exactly that.
This should allow web-developers to interact with media in even more interesting ways by creating unique elements using HTML5. Simple examples included code that could render the FFT spectrum of a piece of music as it was playing and a tone-generator that let users output to a file.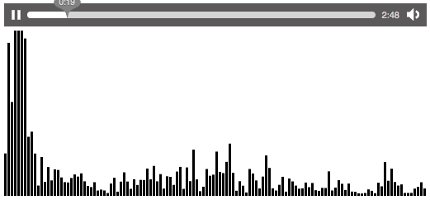 As ever, this build also includes the usual tweaks and fixes, as well as a few UI improvements for Windows Vista and 7 users.
Firefox 4 beta 5 is available now from Mozilla, along with the complete release-notes. At least one more beta is planned, but the final version is steadily getting closer.