Google Docs, the Mac way?
Apple's 17in MacBook Pro didn't quite spark the imagination in terms of hardware at MacWorld 2008, but there are a couple of useful software upgrades for the Mac faithful to look forward to.
Speaking at the show in San Francisco, Phil Schiller, senior vice president of marketing at Apple, revealed the '09 instalments of Apple's productivity and office suites; iLife and iWork.
iLife 2009, available as a £69 upgrade for single users or £85 for a five-user family pack, includes revamped versions of iPhoto, iMovie, GarageBand, iWeb and iDVD.
Arguing the case for the need to upgrade are new features including facial recognition and geotagging in iPhoto, expanded movie-creation tools in iMovie and a much-needed upgrade to GarageBand - including optional music lessons from the likes of Norah Jones and Sting, each available at an additional cost.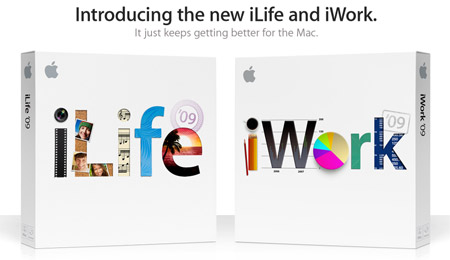 iWork 2009, perhaps the more interesting upgrade, includes new versions of Apple's office applications - Pages, Numbers and Keynote. This time around, the significant new feature is cloud functionality, allowing users to collaborate via the web in a fashion similar to that of Google Docs and Microsoft SharePoint.
Unlike Google Docs, however, Apple's iWork '09 will include built-in integration to the online counterpart, iWork.com, allowing document editing both online and offline via familiar desktop applications.
iWork '09 is available at a cost of £69 from the Apple store, and a free 30-day trial is also available to download.
Official press releases:
Apple Introduces iLife '09
Apple Unveils iWork '09