We covered the all-new Apple Mac Pro and Pro Display XDR earlier today but Apple's WWDC is more about software than hardware - the clue is in the name. This year the Cupertino tech company talked about updates to five operating systems, one each for its; computers, phones, tablets, TVs and watches. Probably the most widely owned Apple devices by HEXUS readers will be iPhones, iPads and MacOS computers, so I shall sum up the appeal of the new operating software offerings below.
MacOS Catalina
As rumoured ahead of the event, iTunes has been zapped. Instead, in MacOS Catalina, Apple offers the same functionality split across three more focussed apps - Apple Music, Apple Podcasts, and Apple TV. Furthermore, syncing via iTunes is of course gone. Instead the contents of your iPhone will simply be synced with the 'Finder', the MacOS desktop shell.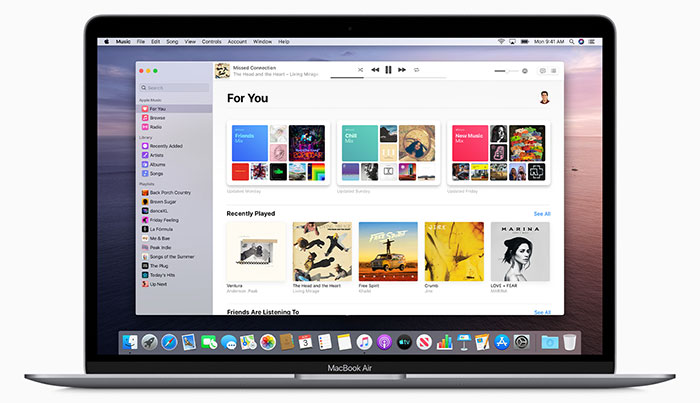 Probably the next most important change is the introduction of Sidecar. This is Apple's answer to using your iPad as a second screen. There are third part apps that can do this (and some work with PC too) but it is good to see it folded into the base OS functionality. "Users will appreciate how they can expand their workspace with Sidecar, enabling new ways of interacting with Mac apps using iPad and Apple Pencil," said Craig Federighi, Apple's SVP of Software Engineering.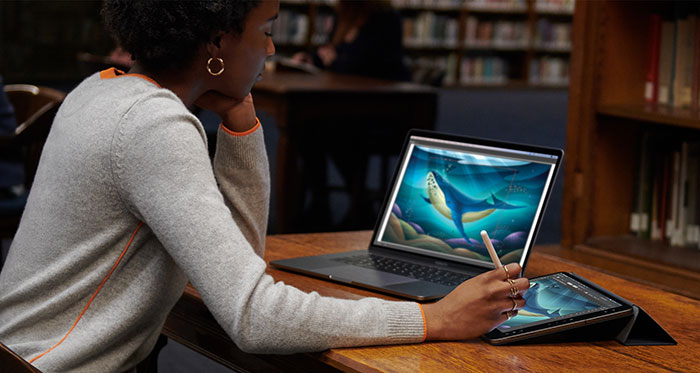 Sidecar has been tested and is recommended as a solution which allows drawing, sketching or writing in any Mac app that supports stylus input. Furthermore, it is said to be great for editing video with Final Cut Pro X, drawing with Adobe Illustrator or marking up iWork documents.
Other introductions to MacOS Catalina include; Project Catalyst (formerly codenamed 'Marzipan') which lets app developers more quickly retune their iPad apps for MacOS, deeper and more capable voice controls, and the Find My app which can help locate a lost or stolen Mac even when it is offline.
The developer preview of MacOS Catalina is available right now with a public beta coming next month. The new OS will be a free update for users of Mac introduced in mid-2012 or later.
iOS 13
Apple's latest OS for its iPhones, iOS 13, will include a new system-wide darker interface or 'Dark Mode'. It should be great for dimly lit situations, especially with OLED screen devices, but you might like it enough to use it all the time. Dark Mode can be scheduled, and code is available to third parties for easy use in apps.
Taking snaps and videos is a popular activity for iPhone users and Apple has some changes to improve this area of functionality. In the camera app you will be able to make portrait lighting adjustments, for example. Photo editing will be more intuitive and new tools are easier to apply, adjust and review. Most photo editing tools will arrive in the video editor too, with rotating and cropping of captured video particularly welcome.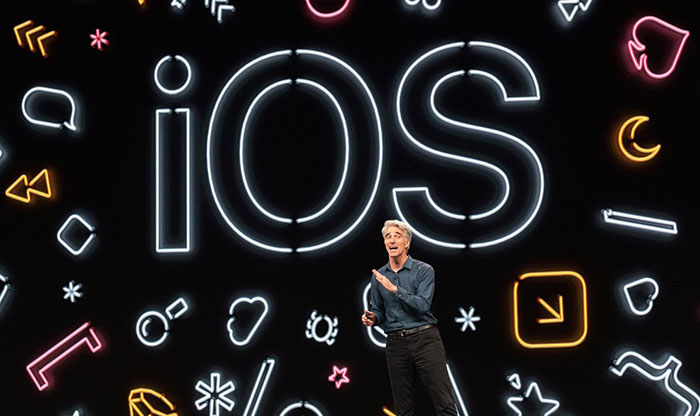 Other improvements in iOS 13 include the revamped built-in swipe capable keyboard, more privacy controls (e.g. location sharing), faster and smaller app installs. Meanwhile some major apps are getting significant updates; Reminders will allow you to tag iMessage contacts for example, and there is a new Maps experience with broader and more detailed coverage plus imagery.
Again, this is available to developers straight away with a public beta from next month. The finished OS will be available for iPhone 6s and later this Autumn.
iPad OS
First of all you might be asking - what is iPad OS? Apple has purposed iOS for the "unique experiences designed for iPad". In brief it offers a new optimised home screen with widgets, a more powerful multi-tasking experience plus new ways to use the Apple Pencil.
The updates will make the iPad feel quite a bit different from the iPhone in the OS, though already this tablet is amply supported by custom design tablet style rather than smartphone style apps which make better use of the expanse of screen area. Pinning widgets and faster multitask switching should be welcome for most users.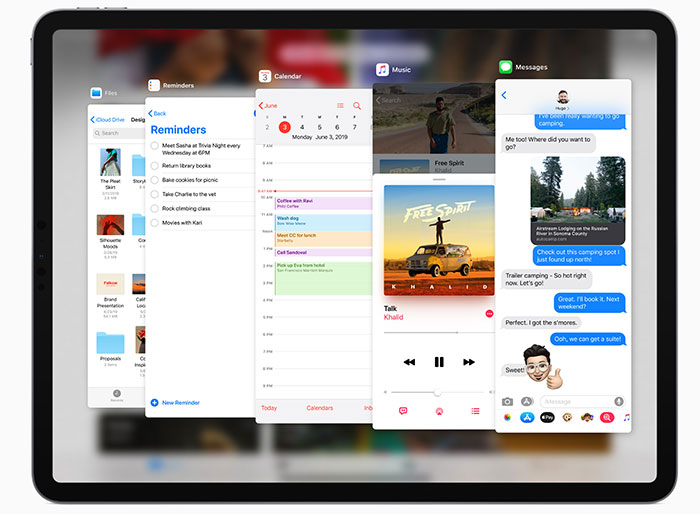 In terms of system apps the Files app has been overhauled with better browsing modes and Safari has been updated with 'Desktop-class browsing' defaulting to a site's 'desktop view' plus Safari has a proper file download manager, and 30 new browsing keyboard shortcuts. Another worthy mention goes to the three finger gestures for copying and pasting text into editing apps.
To get the new iPadOS this Autumn you will have to be running the iPad Air 2 and later, any iPad Pro model, the iPad 5th generation or later, or the iPad mini 4 and later.
If you are interested in the Apple Watch OS 6 or Apple TV OS 13, please zoom over to the respective official links.
Lastly, amongst the hustle and bustle of Computex last week, I didn't really pay attention to Apple launching a new iPod Touch.