Like most memory makers showing at COMPUTEX, Transcend gives pride of place to its latest DDR3 designs.


Modules are available in 1GB and 2GB sizes, each at 1066 or 1333 speeds, and with even the 1333 units available at 7-7-7 timings.

Expect to be able buy from August.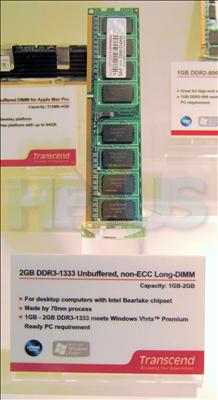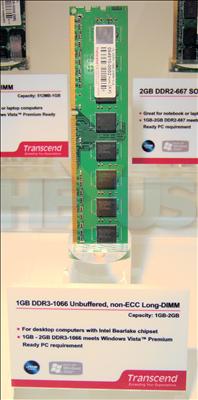 Transcend was also showcasing its latest Solid-State-Disks in 2.5in and 1.8in IDE formats and also in the newer Express Card format.

The 2.5in models are available now in capacities from 2-32GB, with 64GB due in Q4. Sequential read/write speeds for 2-16GB are said to be about 40MB/sec and 35MB/sec, while read/write figures for the 32MB are quoted at an impressive (for SSD) 35MB/sec and 25MB/sec.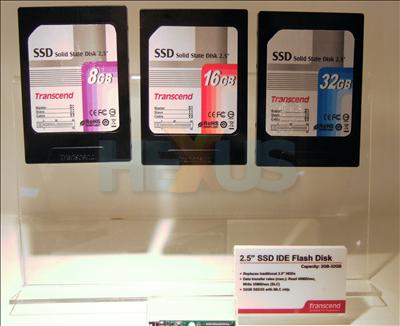 The 1.8in models are available now in capacities of 2-8GB and with claimed sequential read/write speeds of around 13MB/sec and 5MB/s. A 32GB model should arrive later this quarter.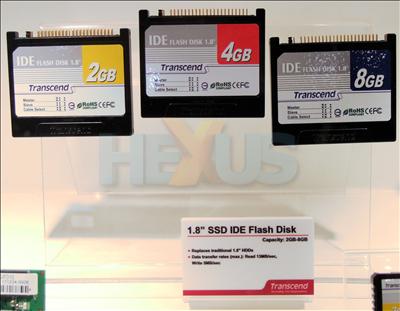 If you're running Windows Vista now, you'll be pleased with the choice and claimed speed of the ReadyBoost Enhanced USB drives that Transcend is offering.

These JetFlash 2A units are available in capacities from 64MB up to a whopping 16GB. Unlike some competitors, even the 16GB model runs in dual-channel mode to achieve impressive claimed sequential transfer speeds of around 27MB/s read and 22MB/s write.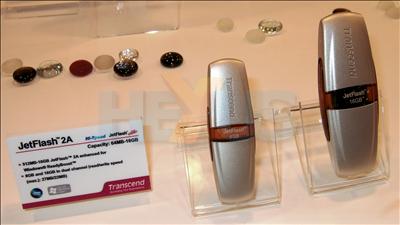 If you prefer your performance to come in a stylish shell and reckon that 4GB is big enough, then the Jetflash 185 range should fit the bill nicely since these are all ReadyBoost models said to offer similar performance to the JetFlash 2A range.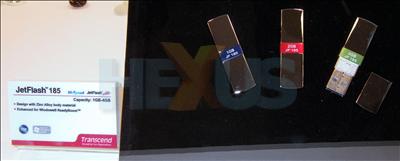 " alt="Computex 2007"/>