SiS introduces range of DDR/DDR2 modules

SiS has long been recognised as a designer of a number of desktop and server-based chipsets, usually at the lower end of the pricing spectrum.

With system memory being an integral part of mainboard architecture, SiS has decided to design its own SDRAM. A number of modules were highlighted at its CeBIT stand.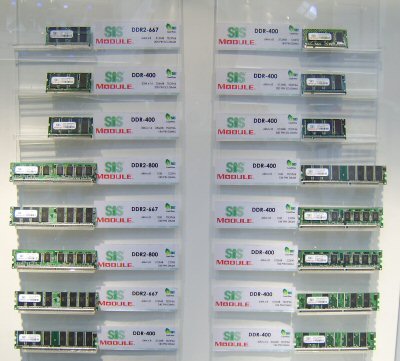 SiS claims that it's designed the world's first DDR2-667 memory with TSOP (Thin Small Outline Package) modules, available in 1GByte sticks. SiS also highlighted its DDR2-800 memory with CDFN layout.

It will be interesting to evaluate the DRAMs when they become widely available in the retail market.