SiS is mighty proud of its 672FX chipset with its support for Intel Core 2 Quad and Core 2 Duo; and Pentium D and Pentium 4.

And it's equally proud of the fact that a goodly number of mainboard partners rate it, too.

Not surprisingly, then, as the pics below show, its COMPUTEX stand gives pride of place to a bunch of partner mainboards that are starting come available from Abit, ECS, Foxconn and Gigabyte.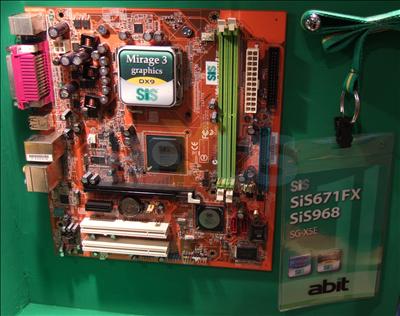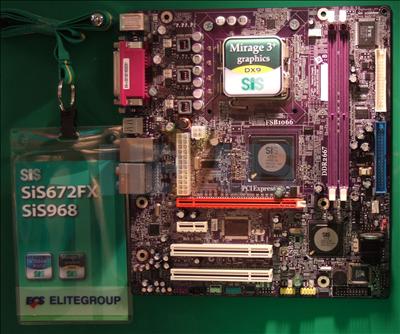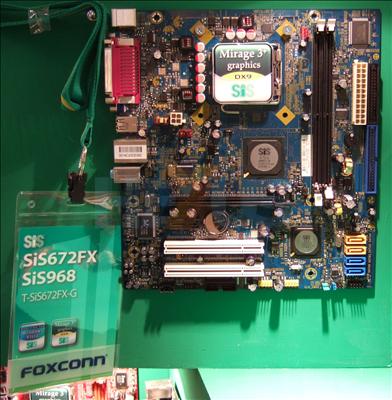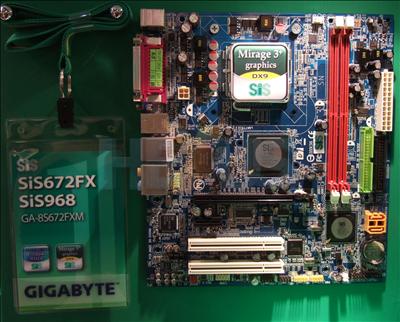 If you're not familiar with SiS672FX, other key features to know about include the 4 series processor with Hyper-Threading; an FSB up to 1066MHz; a single-channel DDR2-667 memory controller; and integrated Mirage 3+ graphics.

Mirage 3+ is only DX9-compatible but the inclusion of a PCI Express x16 slot means that it's possible to add a graphics card that does support DX10, if you can find one short enough to fit.