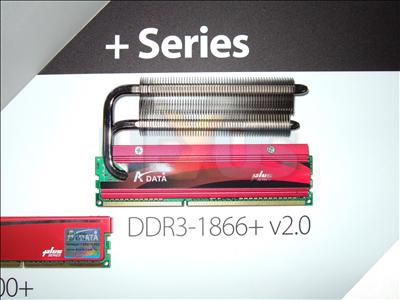 Memory-specialist ADATA is highlighting its new + Series v2.0 desktop RAM that ships at either DDR3-1,600 or DDR-1,866MHz speeds with decent 8-8-8-24 timings.

We're surprised to learn that the Core i7-optimised memory is rated to run at 1,866MHz with just 1.55V.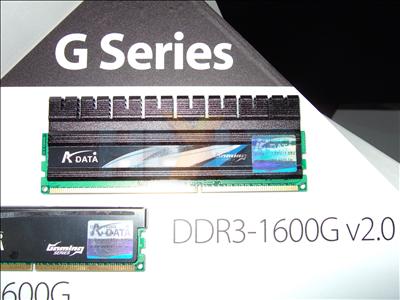 The Gaming modules (G-series) are more run-of-the-mill affairs, shipping at DDR3-1,600MHz with relaxed 9-9-9-24 timings.

Both kits are available in 2GB, 4GB (two sticks), as well as triple-module 3GB and 6GB kits. The volume-selling G-series is also sold in 8GB and 12GB packs. Further, should you wish, the modules are also available individually.

Nothing really, really special here, folks, but ADATA appears to be reinforcing its high-end DDR3 RAM line-up for summer 2009.