Crucial has emailed HEXUS to alert us that its Ballistix Tactical Tracer RGB DDR4 Gaming Memory is now available. The new modules are available in 8GB and 16GB densities, in graded kits offering speeds up to 3000 MT/s and up to 64GB in capacity. Ballistix says that its memory modules feature 16 RGB LEDs per module in 8 zones. Another highlight is that users can 3D print their own light bar designs.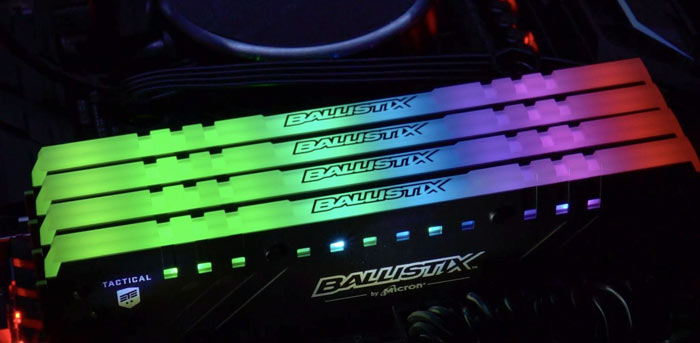 "A lot of the members in our community love to personalise their gaming rigs and the new Tactical Tracer RGB DDR4 modules help achieve just the style they are looking for," said Jim Jardine, Director of DRAM Product Marketing. "Having an RGB module with a removable light bar that enables you to custom-make your own system gives system builders the best options for customisation and personalisation."
Above you can see the Ballistix Tactical Tracer RGB DDR4 Gaming Memory in action in a video. The user in the video, Smix, has deployed her own design 3D printed light bars for maximum visual impact. If you aren't interested in 3D printing or such a deep level of customisation, in the box you will find a standard diffused look light bar cover, or you can deploy this RAM without covers for maximum brightness.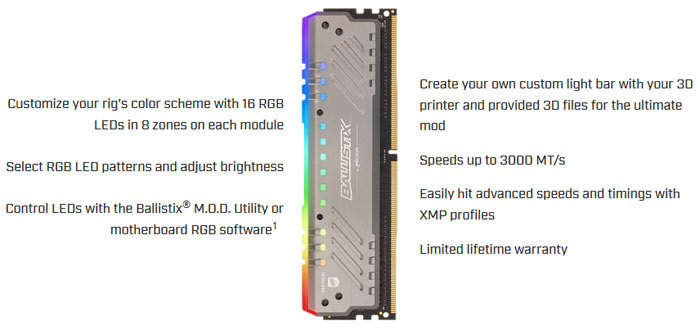 Ballistix supplies these memory modules with the exclusive Ballistix M.O.D. Utility software. This can be used for monitor memory temperatures in real time, adjust Tactical Tracer RGB LED colour schemes and brightness, turn the lights on and off, and switch up display patterns. If you already favour another RGB lighting system, that is no problem as these modules will be compatible with Asus Aura, MSI Mystic Light, Gigabyte Aorus Graphics Engine, and other popular LED-controlling software via upcoming software update.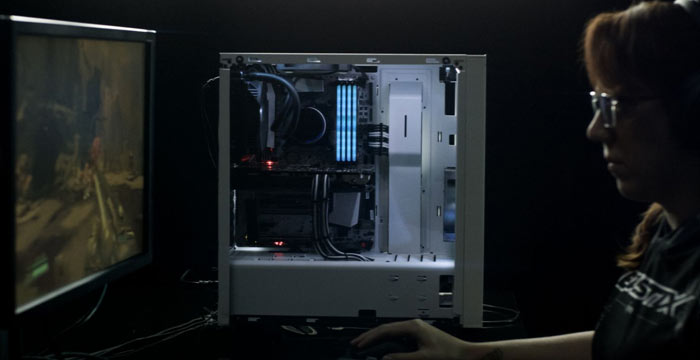 If you are interested in Ballistix Tactical Tracer RGB DDR4 Gaming Memory you can get it directly from crucial.com or via select global partners. Buyers receive a product backed by a limited lifetime warranty. Here in the UK, a single 8GB DDR4-2666 module costs £94, rising up to £920 for the 64GB DDR4-3000 kit (4x16GB).