Both LG and Samsung are at IFA 2016 this week showing off new wares. Among the choice hardware on offer this year from the pair of Korean powerhouses will be PC gaming monitors. Proving great minds think alike, both LG and Samsung will debut large curved widescreen monitors with FreeSync on the IFA show floor.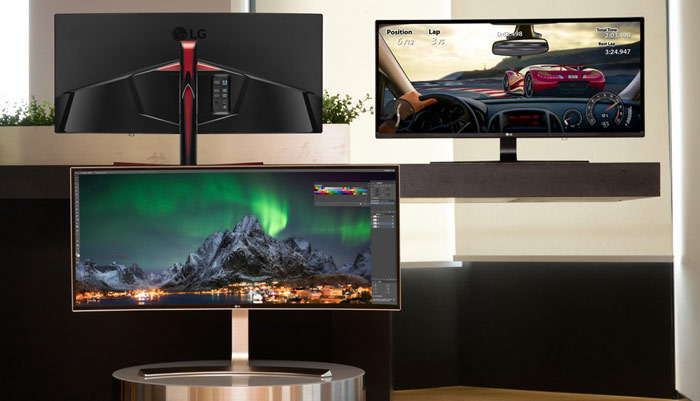 LG
LG has published a press release concerning the launch of two monitors; a 38-inch UltraWide curved monitor (model 38UC99) and a 144Hz IPS 21:9 Curved UltraWide gaming monitor (34UC79G).
The LG 38UC99 uses a 38-inch curved IPS UltraWide QHD+ (3840 x 1600) display. Colour reproduction is good, covering 99 per cent of the sRGB colour space. A USB Type-C port is present for content and data transmission, as well as charging smart devices. LG has built-in a pair of 10W speakers which output 'Rich Bass' in the 85Hz range and can stream Bluetooth audio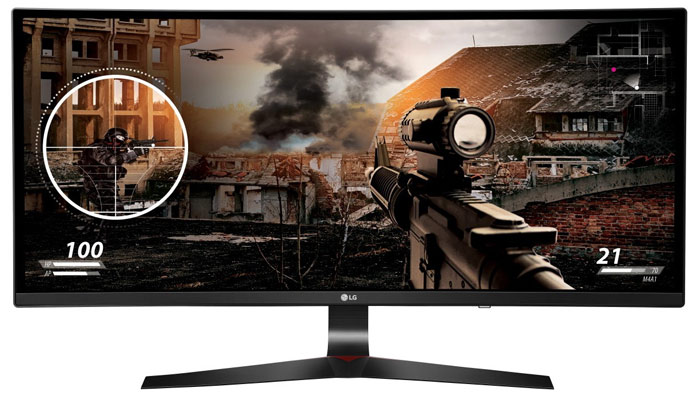 The LG 34UC79G is a 34-inch curved gaming monitor. Its IPS display can refresh at up to 144Hz and features "advanced one millisecond Motion Blur Reduction".This 21:9 monitor supports AMD FreeSync for smooth gameplay and has other gaming considerations such as various profiles – an often-present gaming profile allows you to see things lurking in shadows. Furthermore, the screen offers crosshair options, and a mouse line hook to prevent your mouse tail dragging on the desk.
Samsung
At IFA Samsung will be showing off a trio of new curved quantum dot gaming monitors. There is the CF791 monitor, which uses a 34-inch, Ultrawide 21:9 aspect ratio, 3440 x 1440 screen. Its curve is rather pronounced at 1500R. This monitor offers a 100Hz refresh rate, with FreeSync, and a 4ms response time with ultra thin 'boundless' bezels to three sides.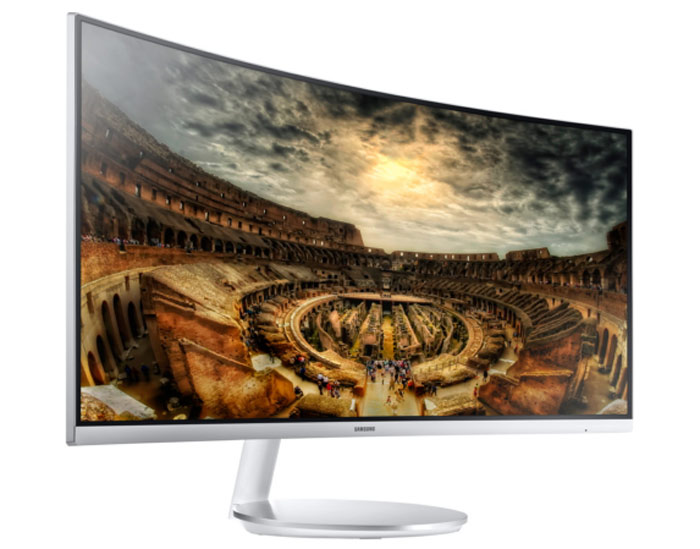 Samsung will also show off its 23.5-inch and 27-inch CFG70 gaming monitors. This pair of monitors, like the CF791, sport Quantum Dot technology screens which can output "a 125-percent sRGB spectrum". The wider colour gamut should provide your peepers with richer and more revealing imagery in games. Samsung's CFG70 monitors are less strongly curved than the above mentioned CF791, with their radius of 1800R. For gaming performance, again you have FreeSync support and the CFG70 models feature up to 144Hz refresh and "1 m/s moving picture response time". Samsung range of gaming monitors also offer various presents and profiles.