AOC has launched a 34-inch 21:9 gaming monitor called the C3583FQ. With this new product AOC is claiming to offer greater gaming immersion, mainly thanks to the screen curvature. The AOC C3583FQ monitor is particularly curvy with a radius of just 2000mm. Other key specifications to whet your appetite, before looking at this monitor specification in greater depth, are the FreeSync compatibility and Wide Full HD resolution.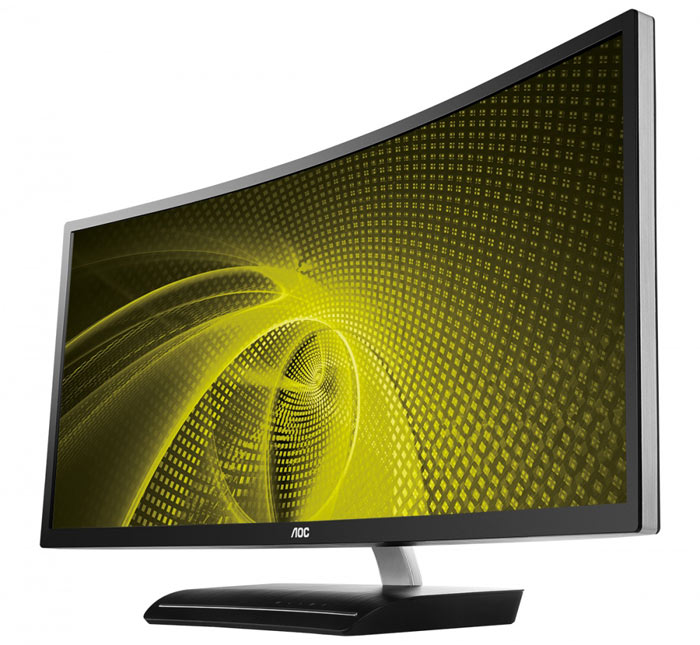 For such a large monitor the AOC C3583FQ doesn't boast a particularly impressive resolution, at 2560 x 1080 pixels. However in the fast paced action games that are popular with many gamers there shouldn't be a lot of time spent pixel peeping. This monitors strengths are more its curvature, for immersion, and its wide refresh rate adaptability and promise of silky smooth gaming, supported by FreeSync.

The panel used in the AOC C3583FQ is of the AMVA (Advanced Multi-Domain Vertical Alignment) type, with wide viewing angles. AOC trumpets that it offers deeper black and higher contrast of 2000:1 compared to common-or-garden TN panels. The response time of the panel is 4ms.
As mentioned in the headline and intro, this is a FreeSync compatible monitor. AOC says that it offers "a 45 to 160Hz range out of the box," which in combination with FreeSync minimises unpleasant image tearing, stuttering, input lag or blur effects. Flicker-free technology is also in place to minimise ocular fatigue.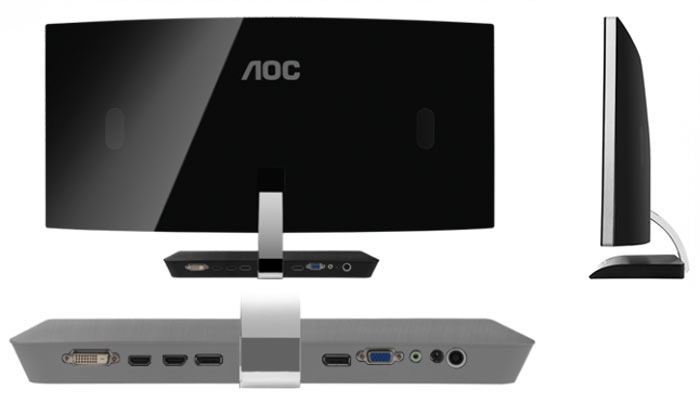 The AOC C3583FQ has plenty of extra user-friendly features to complement its large curved screen. In its base you will find what is dubbed the 'Advanced Connectivity Hub', which offers 2 x Display Ports with Daisy Chain, 2 x HDMI (MHL), Dual Link DVI, VGA input and audio line-out. The monitor includes built-in 5W stereo speakers. If you don't like the integrated stand or height you will have to lump it, the affixed stand is only adjustable for tilt of -3 to 15º.
In an email to HEXUS AOC said that the C3583FQ would be available from February with an RRP of £579.