VESA , the Video Electronics Standards Association, has added a feature called 'Active-Sync' to the DisplayPort 1.2a video interface standard. This is an important improvement to the standard for gamers as it will mean much more widely available smooth, tear-free gaming and judder-free video playback. An added benefit of this adaptive monitor refresh frame rate syncing is reduced power consumption when your monitor displays static or low frame-rate content.
Syed Athar Hussain, Display Domain Architect, AMD and VESA Board Vice Chairman explained this new approach as follows; "Instead of updating a monitor at a constant rate, Adaptive-Sync enables technologies that match the display update rate to the user's content, enabling power efficient transport over the display link and a fluid, low-latency visual experience".

The Adaptive-Sync technology was already part of the standard for VESA's embedded DisplayPort (eDP) specification since 2009. Now it will be rolled into in the DisplayPort 1.2a standard for external displays. Thus it will be more relevant to most PC gamers, who prefer desktop computers with external monitors.
Under testing the Adaptive-Sync technology "delivers clearly visible advantages to the user for gaming and live video, and contributes to the development of sleeker mobile system designs by reducing battery power requirements," said Bill Lempesis, VESA Executive Director. Monitors with Adaptive-Sync will be tested for certification and bear the official Adaptive-Sync logo on their packaging. VESA members can implement this technology without any license fee.
AMD answers questions about Active-Sync and its own Project FreeSync
We first heard (scroll down if you follow that link) about AMD's FreeSync at the start of the year. Several companies were showing off Nvidia G-SYNC enabled monitors at the CES and AMD wanted to point out it had an alternative which "doesn't require specialized hardware, or licenses to the display makers". We learned that the competing systems did basically the same thing but that the AMD solution, as it doesn't require the extra hardware, needs a little bit more processing to be done on your computer to manage the sync timing.
So what does VESA's announcement mean to AMD's FreeSync? AMD emailed HEXUS this morning to address this very question. First of all AMD explained the differences between Active-Sync and FreeSync:
DisplayPort Adaptive-Sync is an ingredient DisplayPort feature that enables real-time adjustment of monitor refresh rates required by technologies like Project FreeSync. Project FreeSync is a unique AMD hardware/software solution that utilizes DisplayPort Adaptive-Sync protocols to enable user-facing benefits: smooth, tearing-free and low-latency gameplay and video.
So how will users get FreeSync working on their systems?
To use Project FreeSync, users will require: a monitor compatible with DisplayPort Adaptive-Sync, a compatible AMD Radeon GPU with a DisplayPort connection, and a compatible AMD Catalyst graphics driver. AMD will release a compatible graphics driver to coincide with the introduction of the first DisplayPort Adaptive-Sync monitors.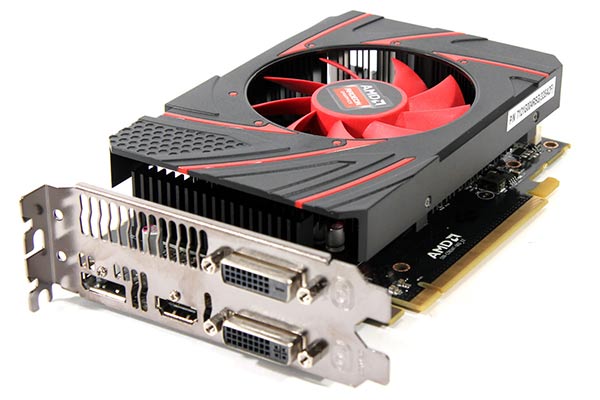 The following AMD GPUs and APUs will be able to connect with the new DisplayPort standard monitors; AMD Radeon R9 290X, R9 290, R7 260X and R7 260 graphics cards, AMD APUs codenamed 'Kabini,' 'Temash,' 'Beema,' and 'Mullins.' AMD also says that the graphics card can detect and set an appropriate maximum and minimum refresh rate based on the capabilities reported by the display. Potential ranges include 36-240Hz, 21-144Hz, 17-120Hz and 9-60Hz.
Without the expensive and proprietary hardware being needed Project FreeSync looks like it might run ahead in adoption compared to Nvidia's G-SYNC. You can expect the first compatible and certified monitors within 6-12 months from now, said AMD in its email.