Perusing Samsung's CeBIT stand, we noted a distinct lack of digital cameras, but a lot of new monitors. The reason for the digicam deficit is that Samsung's Digital Camera division don't have a stand at CeBIT, and presumably it'd be wrong to have cameras polluting the monitor stand.
Anyway, Samsung are showing off six new LCD monitors, with purposes from gaming to professional (and maybe even professional gaming.) Here's a little look at the line-up.
731BF and 931BF gaming monitors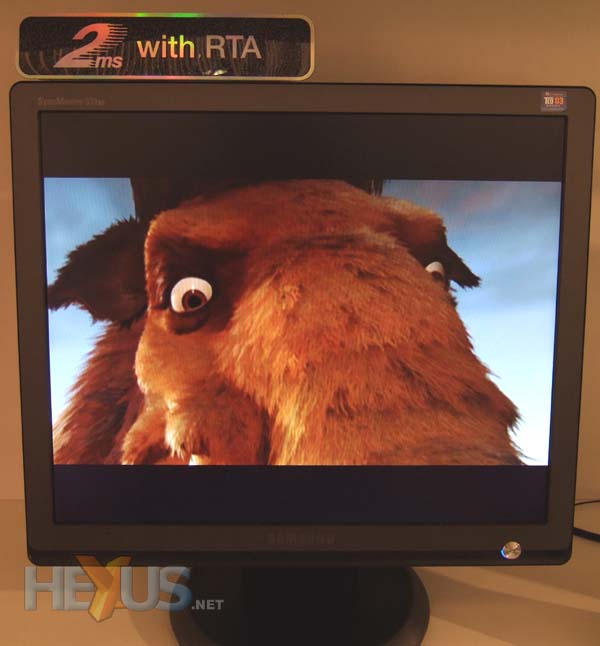 These two monitors both feature a 2ms response time (speedy) and are, as the model names might have given away, 19" and 17" (top and bottom images respectively.) The resolution of both is 1280x1024, with a contrast ratio of 700:1 and brightness of 300cd/m2.
245T business panel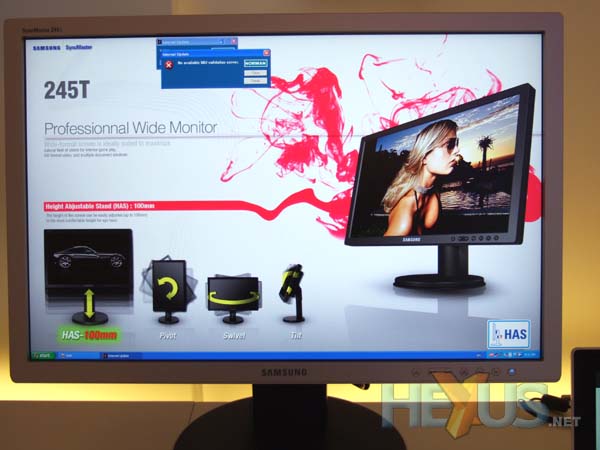 Tarinder mentioned this monitor briefly in his article about Samsung's 30" display. The 245T is a widescreen panel with a response time which, although not quite as good as the above gaming panels, is still pretty nippy at 6ms. It has a 1900x1200 resolution, 500 cd/m2 brightness and 1000:1 contrast ratio. Most significantly, however, is the list of supported inputs, which include S-Video, Composite, and Component video.
940BW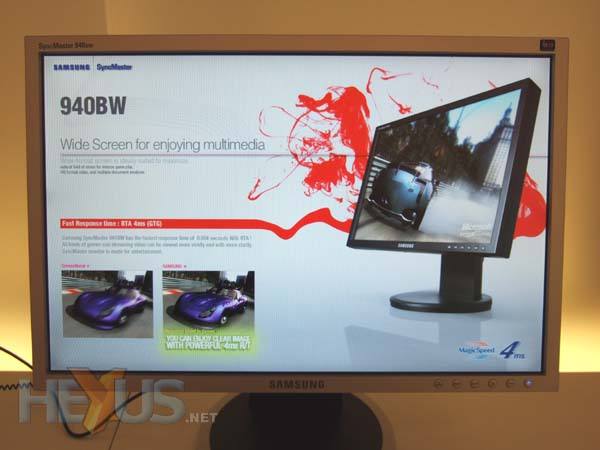 Here we have a widescreen monitor that should handle movies and other multimedia nicely, with a 4ms response time. It's 19" panel has a resolution of 1440x900, 300 cd/m2 brightness and 500:1 contrast ratio.
215TW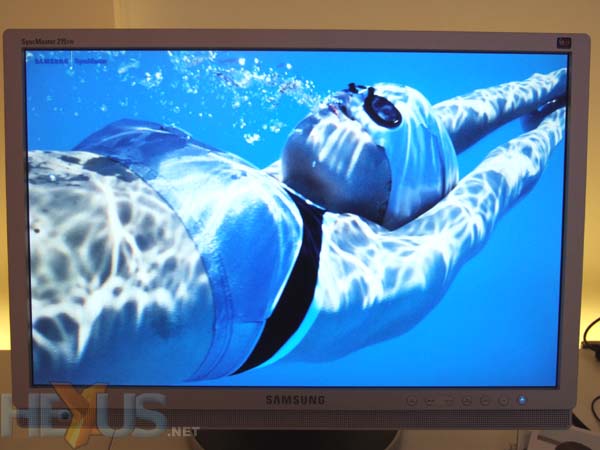 This'un is a 21" widescreen model with 1680x1050 resolution, 300 cd/m brightness and 1000:1 contrast ratio. The 8ms panel has the same range of video inputs as the 245T
940MG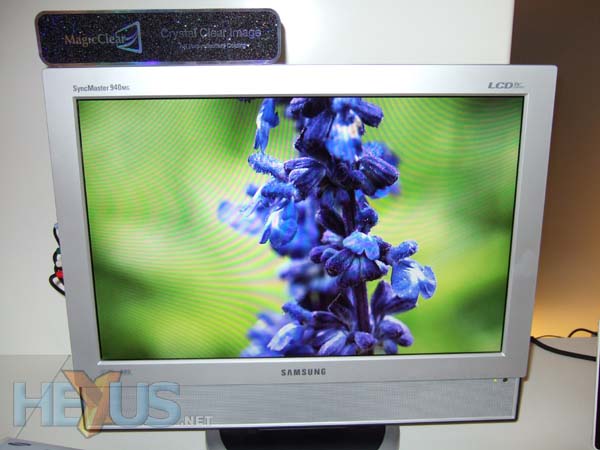 Finally we have the 940MG, which has an anti-glare coating over its 19", 1440x900 panel. It's a widescreen LCD TV, with an in-built TV and radio tuner. Figure time: 300 cd/m2 brightness and 600:1 contrast ratio, with 8ms response time.
That's it for Samsung's monitors. More on optical kit to follow though!