ASUS, a company perhaps most famous for motherboards and graphics cards, are now introducing their LCD monitors in the UK market.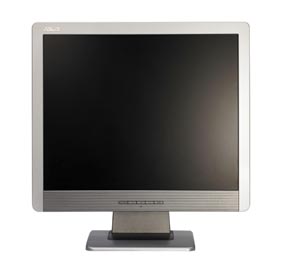 They have four monitors lined up for us at the moment, three of which should be available now, with the fourth following shortly. The MM17D is a 17" 8ms model, the MM17T is the same as the 17D but with multimedia speakers. The PM17T beefs the speakers up to 2.5watts. Finally the PM17TU is a 3ms 17" part.
The most interesting thing to note about ASUS entering the UK LCD market is not the actual monitors, rather the warranty. For the first year of the monitor's life there is a Zero Bright Dot (ZBD) policy. That's the longest policy of its kind thus far, which is fantastic news for the consumer: "It's a strong statement, especially when you consider all of our competitors are offering only 1-3months ZBD policy", says Hiten Desai, product manager of LCDs for ASUS UK.
Perhaps in doing this ASUS have set a target for other manufacturers to live up to. Providing they can avoid dealing with too many returns and not bump up monitor prices, ASUS could be the new name for TFTs in the UK soon enough, but we'll have to wait and see.
HEXUS.links
HEXUS.pr :: ASUS press release.