For the most part, TVs get all the attention. While manufacturers trip over themselves to launch the slimmest, prettiest sets for your living room, PC monitors are usually much more pedestrian.
No more, though, as LG has taken everything that it's learnt from making some of the world's most unbelievably thin TVs and used it to build the sleek E90 monitor. Because all of the electronics gubbins have been moved into the base, the E90 is an astounding 7.3mm thick, which is even thinner than the companies breathtaking 47in LEX8 HDTV. In fact, LG claims that this is the slimmest LED monitor to date, although that record is sure to be beaten soon enough.
The 21.5in E2290V will feature a 1,920x1,080px screen with the LED back-lighting providing 250 nits of brightness, a 10,000,000:1 dynamic contrast ratio and a 2ms response time.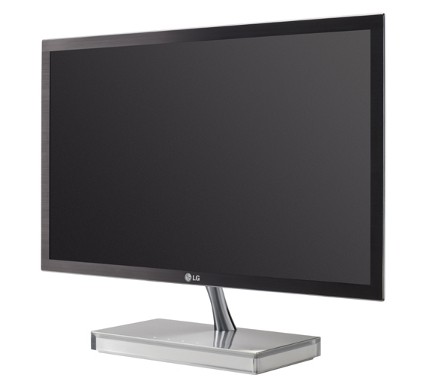 Thankfully the manufacturer hasn't scrimped on inputs, equipping the monitor with a choice of VGA, DVI and HDMI ports, all of which are hidden in the base, along with the power connector. This should help to hide the wires and keep the screen's clean aesthetic intact.
The use of LEDs also means that the E90 will be more power efficient than traditional LCD screens, and should consume up to 40 per cent less power.
LG's latest monitor will obviously be on display at CES, although it'll apparently be available "in select markets" starting later this month. Despite its striking looks, the E90's price tag isn't all that shocking and it will cost "only" €329/$425 (around £330, including VAT).