Size matters?
Acer has pulled out the stops to bring-to-market its S1 series of LED displays. What makes this launch potentially more interesting, is the company's claims that its "ultra-thin" S1 series is the slimmest in the world.

It is the svelte profile, ranging between 13mm and 15mm, that gives the S1 series its "perfect blend of ultra-slim, sophistication and style" according to Acer, which has gone further by dressing its latest family with a polished bezel and glossy stand.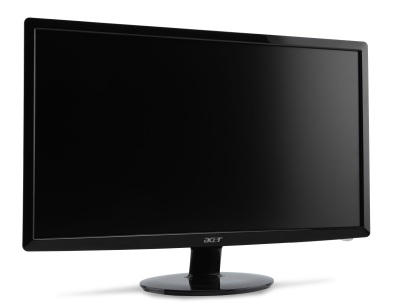 Available in four size options - 18.5in, 20in, 21in and 23in - a quoted contrast ratio of 12,000,000:1 is up-for-grabs, enhanced by 16:9 HD, HD+ or Full HD quality, depending on the model chosen. Display resolutions begin at 1,366x768 on the 18.5in model, up-to 1,920x1,080 on the 21in and 23in siblings. A suggested response time of 5ms, is standard across the range.

The S1 series continues Acer's commitment to energy saving, hosting LED backlight technology which is claimed to deliver reductions of up-to 68 per cent in the power consumption domain. Energy Star 5 compliancy is also synonymous top-to-bottom.

The company certainly hasn't skimped on its array of display technologies, with a triple-whammy of tools included to deliver the best viewing experience, whatever the scenario. Shipping with a 3-year RTB warranty, expect availability now, with pricing ranging from £119.99 to £169.99, including VAT.