Sharper focus
With most manufacturers fervently banging on the HD drum, Logitech is looking to invigorate the webcam market by releasing four high-definition webcams.



C910



The range is headed by the impressively specified HD Pro Webcam 910, set to retail at £89.99, and can grab 10MP snaps. The 25mm-deep C910 records at a full 1080p (1,920x1,080-pixel resolution) and is able to make two-way video calls at 720p through Logitech's Vid HD software.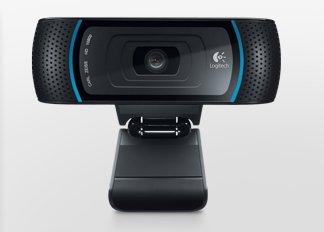 Equipped with stereo mics - one each side of the webcam - and a Carl Zeiss glass, the C910 certainly packs a bunch. Be warned, however, that for 720p video calling and 1080p recording you'll need a
1Mbps Internet connection
, which may prove rather expensive if consumed via mobile broadband.
C510
The lesser-specified C510, pictured below, ships with a more-palatable SRP price of £44.99. The single-mic C510 is also endowed with 720p video calling and recording and can grab stills at an 8MP resolution. What's more, it has a 360-degree swivel system for easy access to the lens.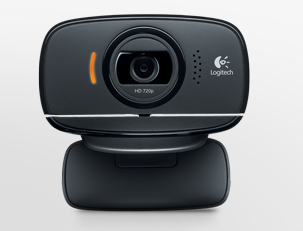 C310
Stepping down the pricing ladder brings the C310 into focus. Offered for a tenner less than the C510, still-image shots are limited to 5MP. As per the C510 and C910, the £34.99 webcam has a one-click upload to Facebook and YouTube.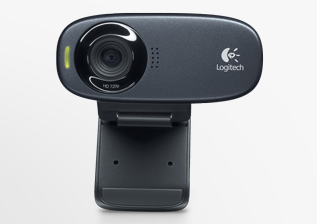 C270
The runt of the HD litter is the C270. We're impressed that it keeps the 720p recording and conferencing abilities of its siblings, but, at £25, maximum still-image size is 3MP.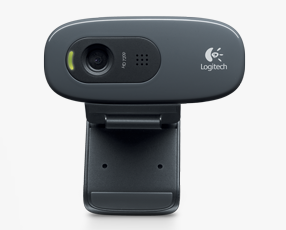 Logitech's quartet of new HD webcams ship without built-in hardware-based encoding, though, so no Skype HD certification and, looking towards mobile usage, potential processing problems on low-end laptops and netbooks. We'll look to have one in for review soon.

MOST VIEWED
MOST COMMENTED