If you like working with multiple on-screen windows, you're going to love Samsung's 2342BWX - a 23in LCD monitor that packs a QWXGA resolution of 2,048 x 1,152.
The screen, pictured below (eyes on the prize, please) offers a 16:9 aspect ratio and its resolution makes it capable of viewing two A4 documents side by side, with room to spare.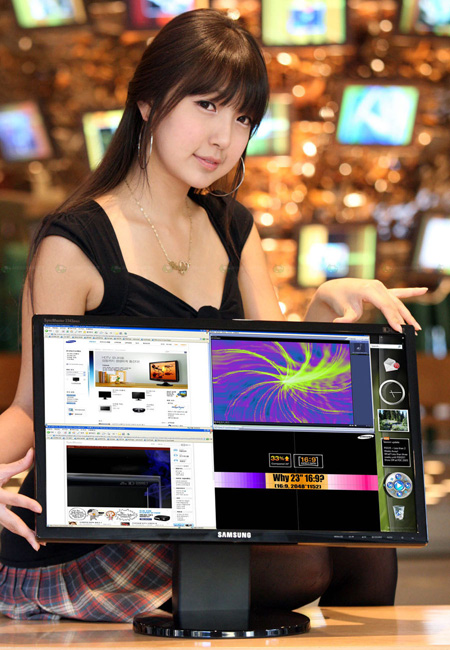 The 2342BWX features a slim-black bezel, provides a decent contrast ratio of 20,000:1 and an average response time of 5ms. Other details remain few and far between, but the display is said to be launching with a price tag of ₩399,999 (South Korea Won). In a perfect world, that equates to just £190, but we can expect to pay more for this tasty piece of kit.
Four of these powered by a Radeon HD 4850 X2 would really be something...
Source: akihabaranews.com