Like any partner that relies heavily on a single manufacturer as a source for its products, Sapphire Technologies is keen to diversify into other businesses, safeguarding interests should the AMD ship continue to find financially choppy waters.

Taking pride of place in Sapphire's booth at the Grand Hyatt hotel, Taipei, was this impressive-looking display, which isn't part of the suite furniture.

Sapphire will be launching the 56in monitor in Q3, and the display's standout feature was the resolution: a pixel-tingling 3,840x2,160, or 8.3MP, which is over twice as high as Dell's 3008WFP.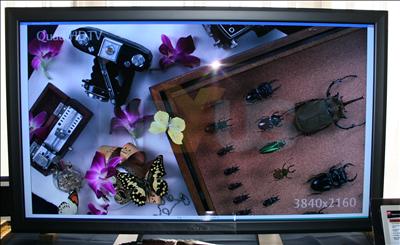 .


Sapphire reckons the ultra-high-resolution panel, manufactured by CMO, will appeal to an eclectic bunch of folks, from medical labs to heavy-walleted photographers.

As such, the $59,000 (US) panel will ship with a Sapphire FireGL workstation card, equipped with the necessary twin dual-link DVI output needed to run the esoteric resolution.



e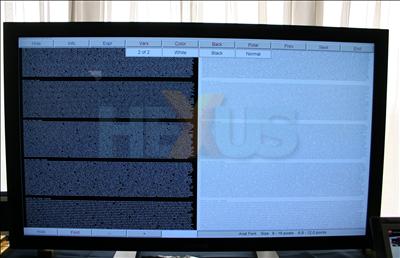 .



The sample model featured an evenly-lit screen and razor-sharp text. Now just imagine the kind of graphics subsystem required to run Crysis at the screen's native glory.

Sapphire's interesting and expensive incursion into displays is a bold move that highlights the pressing need not to be tied to a single manufacturer.

So, who would like one?