Being one of the world's leading makers of LCD panels, Samsung is in an enviable position to tinker with monitor designs and to market special-edition models.

Take the 2243BW as an example. The 22in panel ships with an industry-standard 1,680x1,050 native resolution and isn't particularly remarkable in any way.

However, a closer look at the P-variant (2243BWP) - so new that it's not even in the catalogue - shows it to be packaged in the same shell and offering identical inputs – D-Sub, DVI, S-video – but with an unusual resolution that we've not seen before in a panel of this size.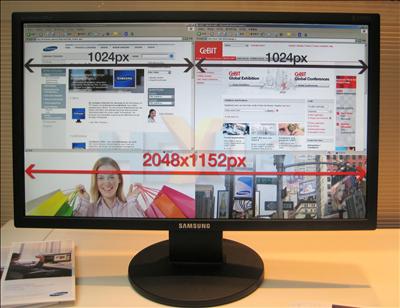 Displaying natively at 2,048x1,152 pixels, the P-variant is designed to show two 1024px-wide pages side-by-side.

Samsung plans to ship the 2243BWP in Q2 this year, though it remains to be seen if this new resolution is adopted by the industry in general.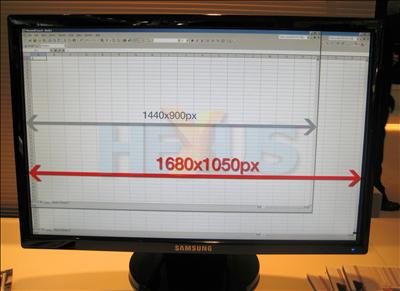 Carrying on the same theme, the also-widescreen 19in model increases resolution from the standard 1,440x900 to 1,680x1,050 pixels.