Like a pizza, it's fully loaded.

As Tarinder's spy shots hinted, ASUS is getting up to something funky. No, the company hasn't lost the plot and, no, your eyes aren't deceiving you, that really is a couple of memory modules directly soldered onto a mainboard.

In fact, it's 2GB of DDR3, completely integrated into the new ASUS P5K3 Premium mainboard and including a funky bit of heatpipe cooling.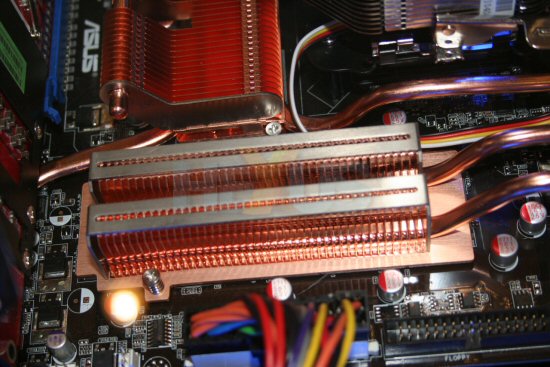 Click for larger image



If you look closely you'll see that this isn't just a couple of standard DDR3 modules either. These are custom-made modules and only about three-quarters the length of standard DDR3.

[advert]The reasoning behind integrating the RAM onto the mainboard is to allow users to get DDR3 at a lower cost. This makes sense as, right now, it's frighteningly expensive.

So, not having to fight a bidding war for DDR3 modules means ASUS can supply a DDR3 solution at a comparatively lower cost than with the parts bought separately.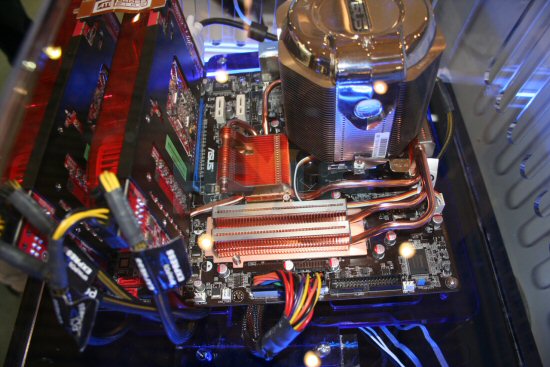 Click for larger image



But, if you're dead set on being able to upgrade the memory later, ASUS is doing the same board with four memory slots and supplied with two 1GB modules of standard DDR3 to slot in yourself. But it'll cost you more.



" alt="Computex 2007"/>