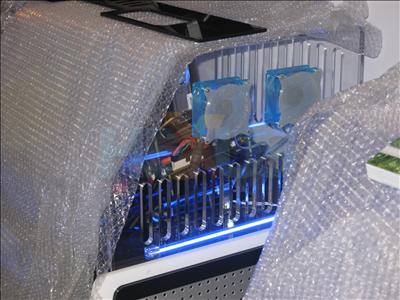 ASUS had something to hide from nosy press on the pre-show day.

Lurking underneath the bubble-wrap was an Intel Bearlake-based motherboard with a difference.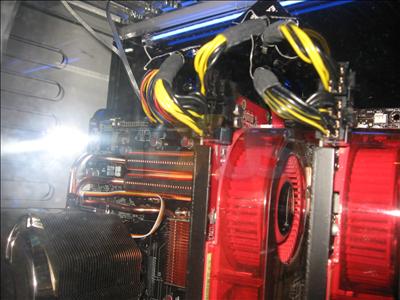 Now, take a look at the integrated heatspreaders heading off down to the DIMM slots. They've been engineered and pre-fitted by ASUS on the P5K3 Premium motherboard.

[advert]Taking it a further step, pre-fitted heatspreaders denote pre-installed memory - DDR3, most likely - that's bundled in with the board.

It will probably make sense to the consumer and take the guesswork out of the buying decision, especially with DDR3 modules being relatively scarce. The question is, though, how ASUS's DRAM partners will react to a one-stop solution from the motherboard giant?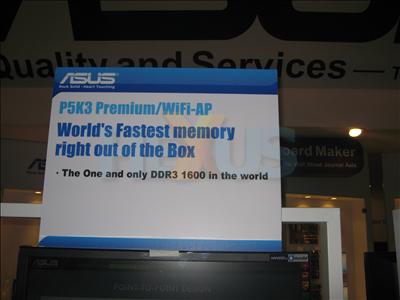 Just add CPU, graphics card and hard drive. Memory, it seems, is taken care of. Interesting to see if any other large manufacturers follow in the same vein.