Following the introduction of Sandy Bridge, those wishing to dabble in a bit of overclocking with Intel CPUs had to decide upfront and pay a premium for a 'K' series processor. One exception was made for the Pentium G3258 Anniversary edition but that value processor is limited in its potential, even when heavily overclocked, due to its dual-core non-hyperthreading design. Now ASRock has come forward with an updated Z170 motherboard BIOS that enables BCLK (base clock) overclocking with any Skylake CPU.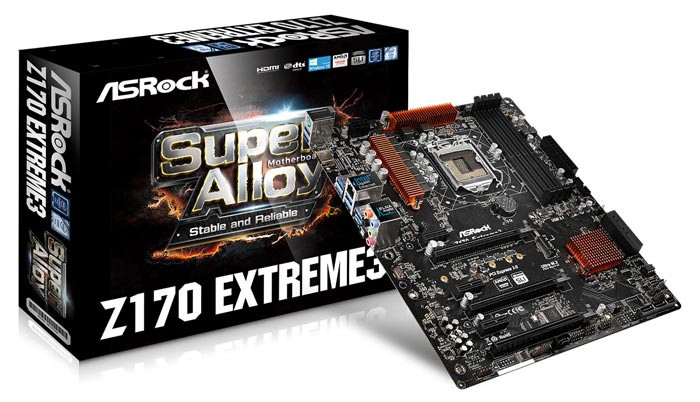 As noted by TechSpot, only Intel's K series CPUs are multiplier unlocked so to do overclocking users have to look at using base clock adjustments. Thankfully with the latest generation Intel Skylake processors the base clock isn't tied to other components such as the PCIe bus, so tinkering with it doesn't overly stress or introduce instability to other system components.
TechSpot was eager to try out the latest ASRock BIOS BCLK overclocking capabilities and decided to leverage it at the cheaper end of the Skylake CPU market, on the Intel Core i3-6100. As standard the Core i3-6100 has a base clock of 100MHz with a 37 clock multiplier, providing a 3.7GHz operating frequency. In its tests TechSpot achieved a stable 127MHz BCLK - that's a 1,000MHz overclock thanks to the ASRock BIOS update - a Core i3-6100 running at 4.7GHz.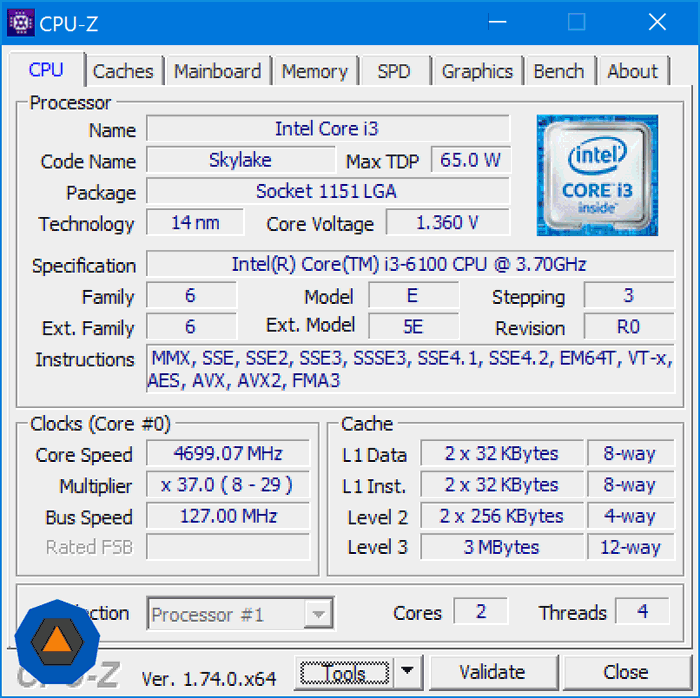 Various benchmark and application tests shows good overall performance improvements, the system DDR4 memory bandwidth is improved, offering 35.6GB/s, an 18 per cent uplift. With the overclock in place the Core i3-6100 was faster in Cinebench than the Core i5-4430, even when all four cores are being 100 per cent utilized. Furthermore, in many application and gaming benchmarks the overclocked Core i3-6100 and Core i5-4430 were neck and neck.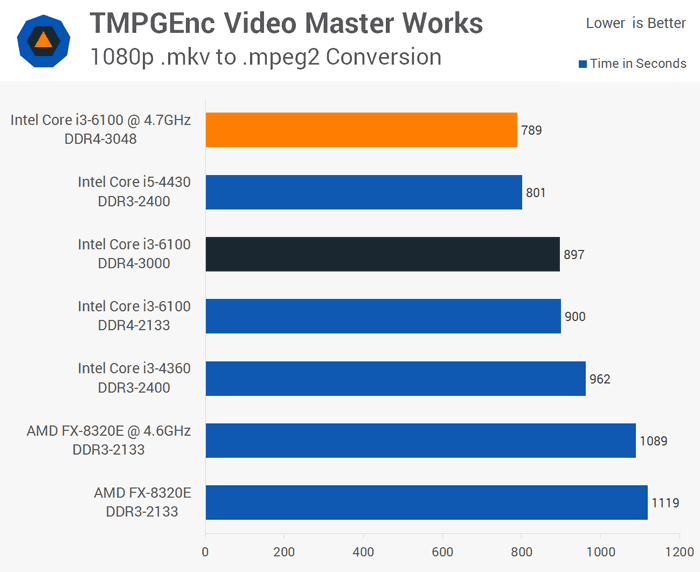 You can read more about the overclocking system setup and look through the whole series of benchmarks in the TechSpot article.
Other important things to note are that BCLK overclocking requires you to disable the integrated graphics. Processors which you will now be able to BCLK overclock are; the Intel Pentium G4400, G4500, G4520, Core i3-6100, i3-6300, i3-6320, Core i5-6400, i5-6500, i5-6600 and Core i7-6700. All of ASRock's Z170 motherboards will get the BIOS update allowing BCLK overclocking soon.
A report on the same topic by AnandTech says that ASUS are also going to implement BCLK non-K overclocking via motherboard BIOS updates. It's reasonable to assume MSI, Gigabyte and others will follow suit.