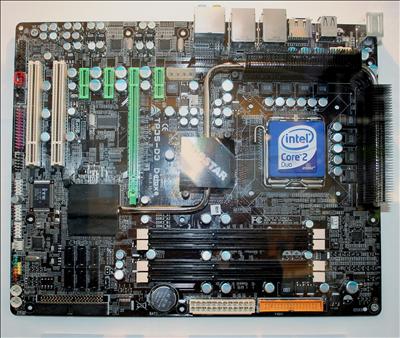 Biostar's high-end DDR3-based Intel P35 chipset-based motherboard, the TP35-D3, has, we reckon, one of the best layouts of any partners'.

It's a shame, then, that it only supports a single mechanical x16 PCIe slot.

Biostar reckons that the Intel X38 chipset, successor to i975X, will be the one to wait for, assuming you have an enthusiast leaning.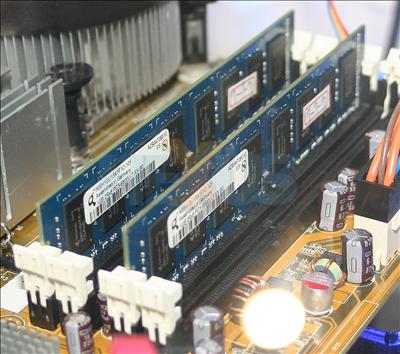 Speaking of DDR3, here's some sticks in a reference board on Biostar's stand.

Manufactured by Qimonda. these PC8500 (1066) sticks will soon be superceded by PC12800 memory, running at an effective 1600MHz - faster than all but the most high-end graphics cards'