Here's another eye catching product from Computex 2014; a tundra-white ASUS Z97 TUF motherboard. These motherboards are part of a new Sabranco range, based upon ASUS's Sabretooth range. Perhaps these are just the ticket to go with your white chassis?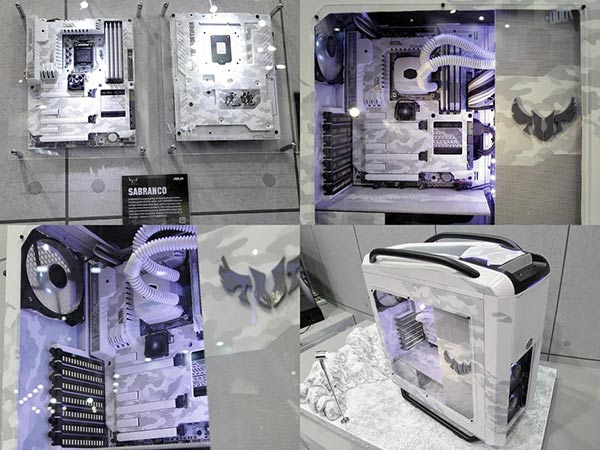 As mentioned by WCCF Tech and Chinese VR Zone, these boards have tech specs based upon the ASUS Z97 Sabertooth Mark 1. It's really only the colour scheme that separates the Sabranco from that design - but what a difference to the look, it's quite visually striking.
In its Google+ post ASUS explains the design and naming, "Ever wanted a tundra-white TUF board? Check out our new Sabranco below! Sabranco is portmanteau of Saber(tooth) and Branco (Portuguese for 'white'). Shout below if you want more white motherboards!"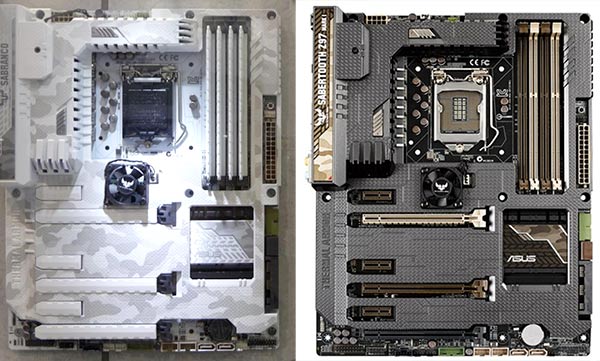 Above you can see the regular ASUS Z97 Sabertooth Mark 1 side by side with the white Sabranco motherboard. Assuming everything except the colour is the same, the Sabranco has the following key specs:
LGA1150 Socket for the 5th, New 4th and 4th Generation Intel Core i7/i5/i3/Pentium/Celeron Processors
Intel Z97 Express Chipset
Quad-GPU support
TUF ICe - Your Total Cooling Commander
Thermal Armor with Flow Valve - Total Airflow-boosting Heat Dissipation
TUF Fortifier - Damage Protection and Improved Cooling
Dust Defenders - Repel the Dust, Expand the Lifespan
Thermal Radar 2 - Customized Fan Tuning, Complete System Cooling
TUF Components [TUF 10K Ti-Caps, TUF New Alloy Choke & MOSFETs; Certified by Military-standard] - Certified for Tough Duty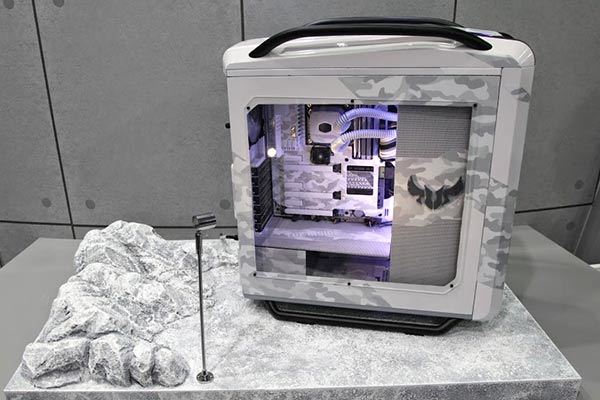 Of course the Thermal Armour in the Sabranco is white to match the underlying motherboard and the other components ASUS has managed to get in this colour. Apparently the armour pattern is based upon snow sabretooth tiger camo – if such an animal ever existed.
Pricing and availability isn't known at this time. However it sounds like ASUS could be seeking a critical mass of positive Google+ comments on its photos before manufacturing this eye catching motherboard.