abit launches world's first HDMI-equipped motherboard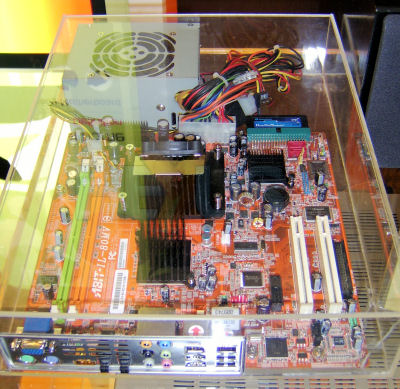 You may know that abit's motherboard division was recently taken over by industrial giant USI (Universal Scientific International). USI is keen to make an immediate impression. Corroborating this statement was abit's launching of an Intel 945GT motherboard (Intel Core Duo/Solo support) with a novel feature.

Taking a closer look at the I/O section, the abit IL-80MV supports an HDMI connector that transfers video from the motherboard's GMA950 integrated graphics core, opening up connectivity to the wide range of current plasma and LCD TVs that support the HDMI input.

What's more, the micro-ATX-sized form factor makes it an ideal choice as a base for a media-center PC, so it's no surprise to learn that it's a Viiv-compliant model.