abit's motherboard division relaunched with new branding and focus



A couple of years' ago abit could do no wrong. Its motherboards were amongst the most tweakable around, and enthusiasts often waited until abit had released a board based on a particular chipset before parting with their cash.

However, since then, other motherboard manufacturers have jumped on the enthusiast bandwagon and have produced motherboards with similar/better overclocking features and faster time to market. We're thinking of the likes of DFI and EPoX.

Add to this internal restructuring that's negatively impacted upon research and development and abit, at the turn of the year, was in a precarious position.

Times have since changed again, with USI stepping in and acquiring abit's motherboard division.





USI's CEO, C. Y. Wei, was on hand to relaunch the legendary mobo brand, with a new corporate logo (lower-case letters) and clear focus on regaining market share.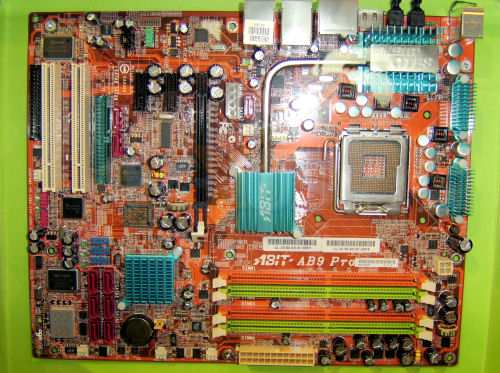 It was pleasantly surprising to see ABIT showcasing a Conroe-supporting Intel P965 (Broadwater) motherboard so early into the game, suggesting that a corner has been turned, as previous releases have often arrived to market considerably later than established players'.