Up until now an Apple Mac exclusive, Thunderbolt, a relatively modern I/O standard co-developed by Apple and Intel, able to pass both a PCIe and DisplayPort signal over a single cable, has begun its first steps in heading over to the Windows platform.
Recently, Anandtech had the chance to trial MSI's latest Z77A-GD80 Ivy Bridge motherboard, featuring Thunderbolt I/O, likely based on the previously announced Cactus Bridge interface chip, the first Windows friendly motherboard to emerge with support for the standard.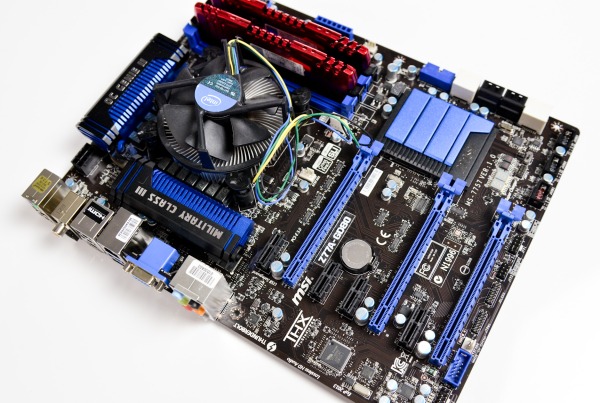 Thunderbolt holds significant importance to those with compact/embedded PCs or with Ultrabooks and other thin notebooks, as it essentially extends the PCIe lanes, typically exposed as card slots on a full-sized motherboard, to external devices, allowing the integration of external components with speeds typically found only on internal, native parts, enabling true hardware expansion for space-limited devices, though, at one extreme, you would have to ask the question of why buy a space-limited device if you need to add multiple extra components.
Thunderbolt, tapping off PCIe, should function transparently in respect to the Windows OS, though, as Anandtech rightfully pointed out, Windows was never designed to support hot swapping of cards on the inside of a PC and so the new motherboard will require updated drivers to support this functionality.
MSI's motherboard is still in testing, though we should see Thunderbolt emerging in the Windows PC market soon enough. This writer is, however, more interested in seeing Thunderbolt ports pop-up on Ultrabooks, though, with Intel claiming to want to push down the price off its specially branded Ultra-thin partner devices and, given suggestions that Thunderbolt bridge chips aren't the cheapest around, it'll be interesting to see if Thunderbolt manages to find its way to any but the most costly of Ultrabooks.