Seeing as Intel has now handed the X58 chipset its notice, more X79-powered entrants are emerging. We've already seen contenders from ECS and Foxconn, and now it is the turn of ASRock.
The ASRock X79 Extreme7 is said to have a 16-phase VRM for power delivery, together with an assortment of components chosen for their quality and durability. We can see that the company is going for some meaty-looking heatsink units - positioned around the LGA2011 socket and DIMM slots - plus a fan-cooled solution for the PCH itself.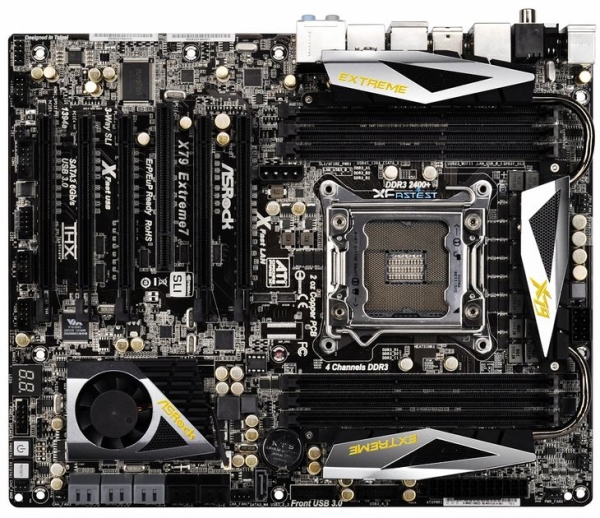 The X79 Extreme7 takes advantage of a black and silver colour scheme, offers onboard functionality such as power/reset buttons and an LED display for POST diagnostics, together with a host of connectivity options ranging from USB 2.0 and 3.0, to SATA 6Gbps and eSATA 3Gbps. Amongst the array of PCIe slots, the company also packs in a PCI slot for old times' sake.
Intel's X79 chipset and Sandy Bridge-E CPUs, remain on track for launch next month.