Word on the Taipei street is that AMD's Bulldozer chip faces unexpected delays. We're now hearing whispers that the desktop version, known as Zambezi, might well slip to an August 2011 release.
Intel, meanwhile, according to these same whispers, may well pull in its own release of the X79 chipset. This high-end desktop core logic is home to the upcoming Sandy Bridge Extreme chip, which is special because it'll replace X58 as the genuine performance processor in Intel's stable.
SNB-E is due to debut in Q4 2011, but that hasn't stopped partners showing the supporting chipset at COMPUTEX.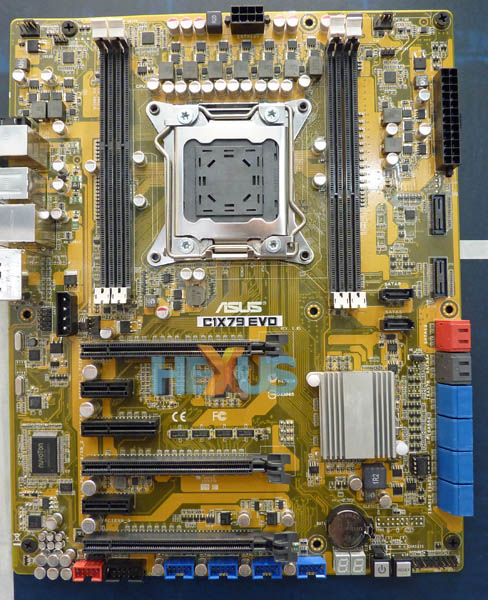 Here's a prototype ASUS board with the LGA2011 socket. Flanked by four DIMM slots that work together to form a quad-channel memory interface, the huge socket dominates the centre of the board. Indeed, it's so big that it requires two levers to keep the chip in place.

X79 isn't shy in the storage department, shown by the eight (out of a possible 10) SATA 6Gbps ports. However, a look around the board shows that it doesn't seem to support USB 3.0 natively; partners will have to use third-party controllers.
We have little indication of performance, but should AMD's Bulldozer turn out to be mighty quick, Intel could retaliate with an X79/SNB-E release as early as September.