Thunderbolt might sound like a character from a Marvell comic, but if you're serious about your gadgetry, it's a term to get familiar with as there's a good chance you'll be seeing a lot more of it.
Launched today by Intel, Thunderbolt is a new computer interface designed to offer simplicity, flexibility and above all high-speed performance. Or, put differently, it's a new standard that Intel hopes you'll be using to connect peripherals to your computer or notebook in the coming years.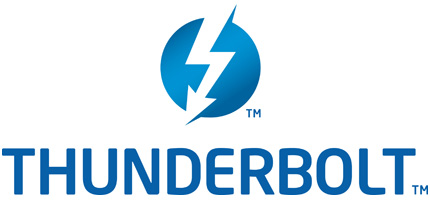 Why Thunderbolt?
We already have USB, FireWire, eSATA, DisplayPort, VGA and HDMI as connectivity options, so why the need for another? The question almost answers itself - you could argue that there are currently too many connection standards available, and Intel's Thunderbolt attempts to consolidate them all in one single port.
The dual-protocol technology, formerly codenamed Light Peak, is attempting to revolutionise the I/O marketplace by combining the two traditional forms of I/O technology - data and display - into a single high-speed link. Adopting the PCI Express and DisplayPort protocols, Thunderbolt maps them both onto a single metaprotocol and transmits them over a single cable for delivery to a tiny Thunderbolt controller in the devices at each end.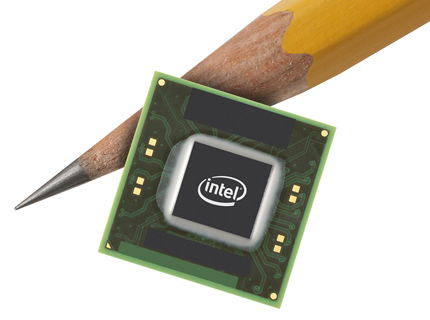 The PCI Express protocol allows for a vast selection of peripherals to be connected, while the DisplayPort protocol provides support for video transmissions at greater-than-high-definition resolutions and up to eight-channel high-definition audio. And, most importantly, by using these existing protocols, devices connected via Thunderbolt will be recognised by existing operating system drivers.

It really is a one cable solution for everything, and that means it needs to have lots and lots of bandwidth. Right now, a Thunderbolt connector is capable of providing two full-duplex channels, each channel providing 10Gbps of bi-directional bandwidth. That's 10 gigabits per second in each direction, or if you prefer to weigh that up against existing standards, it's 20 times faster than USB 2.0 (480Mbps), 12 times faster than FireWire 800 (800Mbps) and twice as quick as the emerging USB 3.0 (5Gbps).
Putting the numbers into a real-world context, Intel claims Thunderbolt will allow an entire Blu-ray HD movie to be transferred in under 30 seconds, and adds that a year's continuous MP3 playback can be backed up in just over 10 minutes. And, with Thunderbolt being bi-directional, there'd be no drop in performance if data was being moved to-and-fro the computer.
One port to rule them all
The Thunderbolt port is visually identical to a mini-DisplayPort socket, making it ideal for ultra-thin notebooks and portable devices. Being based on DisplayPort technology, the Thunderbolt connector is also backward-compatible with all existing mini-DisplayPort devices, and VGA, DVI or HDMI displays can be attached through the use of existing adapters.
Thunderbolt supports both electrical cables and optical cables. Both make use of the same connector and deliver 10W of power to bus-powered devices, but while electrical cables will support connections of up to three metres in length, optical cables will cover far greater distances at greater speeds. Intel has ambitions of reaching 100Gbps in the next decade.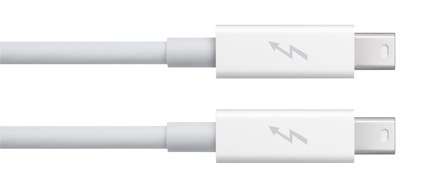 And there's room for daisy-chaining, too. With a single Thunderbolt port providing two full-duplex channels, it's possible to daisy-chain multiple Thunderbolt devices and a display to a single connector without reducing performance.
When will I see it?
Thunderbolt is available today, making its debut in Apple's latest MacBook Pro. Upcoming Thunderbolt products from LaCie, Western Digital, Promise Technology and others are expected, but let's not forget an important detail; Thunderbolt is already compatible with existing USB and FireWire peripherals through the use of adaptors.

The technology faces an uphill struggle in its attempts to supersede established standards such as USB and SATA, but considering that Thunderbolt was conjured up by Intel (the co-inventor of USB) and developed in collaboration with Apple (the inventor of FireWire), this emerging interface could one day become an industry standard.