We may still be waiting for NVIDIA's Tegra 2 SoC to hit the market, but apparently its successor is well on the way towards completion - as well as the follow-up to that.
Talking to press after his GTC keynote speech, company CEO Jen-Hsun Huang revealed that the next-generation Tegra 3 mobile SoC was almost finished. This conflicts with earlier rumours that the design had already taped out, though should still allow the processor to be ready in time to make its way into portable devices by the end of next year.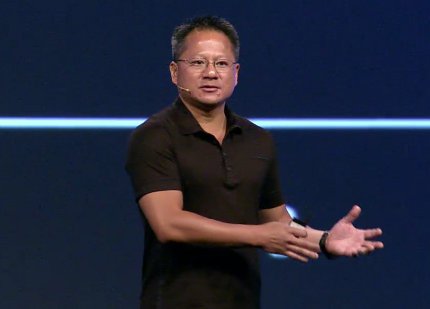 Huang also announced that engineers were already working on Tegra 4. The company now plans to release a new ARM-based processor "every single year", meaning that the fourth-generation chip should be available sometime in 2012.
Of course, whether or not NVIDIA can stick to this schedule remains to be seen. The first Tegra SoC failed to make much of an impact, with Microsoft's Zune HD and Kin being the only high-profile devices to make use of the chip - though the latter will be remembered for all the wrong reasons.
The dual-core follow-up promised great things, and while a lot of Tegra 2-powered devices have been announced, very few have actually materialised. One of the highest profile products - D-Link's Boxee Box - even switched to an Intel processor at the last minute.
The fact that the company will have to start shopping its new silicon to hardware partners while many of them are still preparing to launch current-generation devices may make the Tegra 3 a tough sell. Regardless, NVIDIA seems intent on making major inroads into the mobile market and will continue to push more powerful SoCs with new features on a yearly basis.