ZOTAC has built up a reputation for feature-packed mini-ITX mainboards, and its latest offering is no exception.
The board, dubbed the H55-ITX, offers Intel's Clarkdale-supporting H55 chipset on a tiny PCB that's ideally suited to a HTPC build.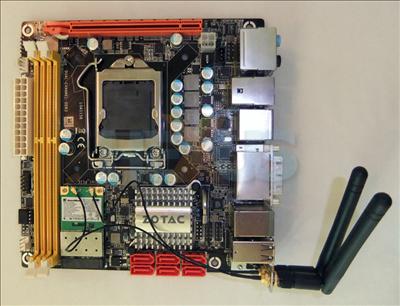 The LGA 1156 socket offers support for Intel's Core i3, Core i5 and Core i7 (Lynnfield) processors. The latter is likely to be overkill for a HTPC build, but a cheaper Core i3 or Core i5 CPU could be the perfect choice when you factor in Intel's integrated HP graphics - which, remember, now offer support for high-end media features such as dual-video decode for Blu-ray picture-in-picture and Bitstream support for Dolby TrueHD and DTS HD Master Audio over HDMI.
Sounds like everything the HTPC needs, and ZOTAC has rounded the board with a useful feature set. Both DVI and HDMI video outputs are available, along with ten external USB ports, six SATA connectors, single eSATA, optical S/PDIF output, Gigabit Ethernet and 802.11n Wi-Fi with dual antennas.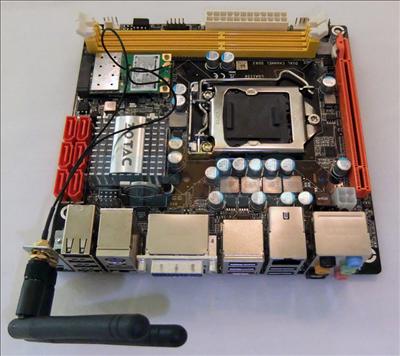 A duo of DDR3 DIMM slots support up to 8GB of memory at speeds of up to 1,333MHz, and there's also a PCIe x16 slot should you prefer a discrete graphics solution.
ZOTAC hasn't yet confirmed pricing of the board, but once Intel's Clarkdale parts drop in price, the H55-ITX could become the mainstream mini-ITX board of choice.