NVIDIA has unveiled its second-generation Tegra processor at CES 2010, along with the promise of a truly portable, high-resolution, no-compromise Internet experience.
The all-new chip, pictured below, has been dubbed the Tegra 250 and features a dual-core ARM Cortex A9 MPCORE processor running at speeds of up to 1GHz and an ultra-low-power NVIDIA GPU capable of full-HD playback.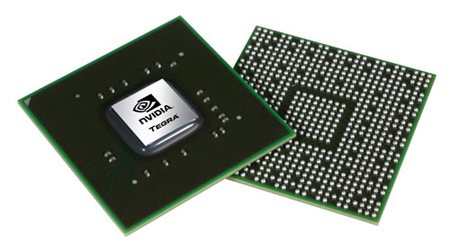 Featuring eight independent processors in total, NVIDIA reckons the Tegra 250 offer four times the performance of first-generation Tegra parts.
NVIDIA's multi-processor design allows for independent components to be used only when needed, resulting in optimal power usage. We've yet to see any real-world figures, but NVIDIA is already promising over 16 hours of HD video playback or 140 hours of audio playback on a single charge of a 5in tablet device.
There's no news on when the first Tegra 2-powered devices will reach the market, but the chip is now in production and a dev kit is available direct from NVIDIA.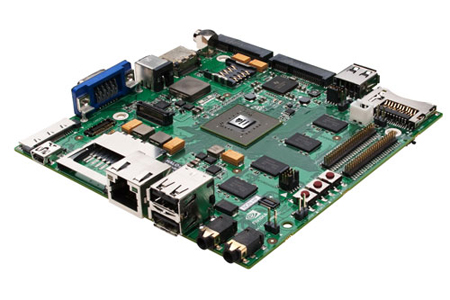 As for design wins, NVIDIA has already struck gold, with Audi confirming that all of its 2012 vehicles will feature an NVIDIA Tegra processor within. However, whilst NVIDIA has long suggested that its GPUs will one day appear in all forms of products, it has its immediate sights set on computing tablets - with the GPU giant claiming that "without question, 2010 is going to be the year of the tablet".
Given NVIDIA's close relationship with Apple in recent years, are we now seeing the hardware that'll power the fabled Apple tablet?