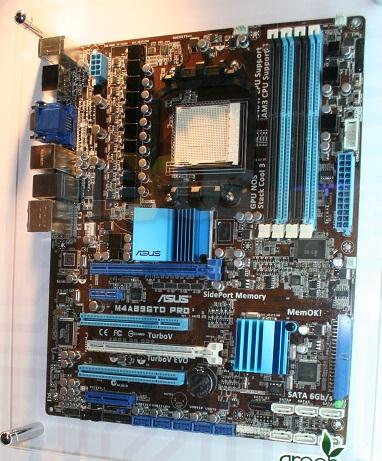 Hiding in plain sight, ASUS had an unreleased AMD motherboard at its booth at CES 2010.

The innocuous-sounding M4A89GTD PRO is based on the upcoming 890G chipset from AMD, set to replace incumbent 790GX as the preferred AMD choice for a high-end PC with integrated graphics.

There's not a whole lot of difference between the two, though, and the new chipset is largely differentiated by having an upgraded southbridge SB750 that has built-in SATA 6Gbps support.

ASUS will no doubt sprinkle a bunch of other goodies on the board, and we expect to see it officially unveiled in April this year, together with the six-core Thuban chip, perhaps.