Very good, have a cookie
It seems a new world record has been achieved for Gigabyte's GA-P55-UD5 in the 3DMark Vantage single GPU category by overclocker HiCookie who managed to reach a 33,362 3DMark score and rank himself as No.1 on HWBot website.
While an achievement like this generally shows how good a board is at delivering a stable OC, the card itself plays a significant part too, of course.
Generally records like this get broken using the 1366 Core i7s on the x58 chipset, not the 1156 P55 boards, but it goes to show the potential of certain cheaper boards and chips.
It also probably didn't do any harm that HiCookie clocked his ATI Radeon HD 5970 to 1GHz on the core, which is what AMD has always claimed it was capable of, but which has not always been the case due to voltage regulator module (VRM) overheating.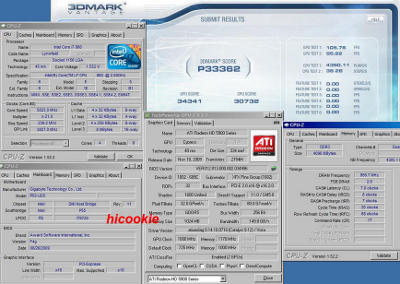 According to the score table, HiCookie seems to have absolutely decimated the record for the single card vantage, with second place going to Smoke (Russian Overs Team), with 29,518 marks and third to BenchBrothers.de (AwardFabrik), with 29,411 marks. HiCookie achieved 33,362. Impressive.
It's even more impressive considering it appears to be the only P55 board/system in the top 20 ranking of the single card vantage.