Whilst showing off an impressive line of motherboards based on Intel's upcoming P55 chipset at a press event in London earlier today, ASUS confirmed that it will offer support for SATA 6Gb/s on its complete P55 range via an optional plug-in card.
The card, pictured below, features a PLX8613 expansion bridge chip that can provide enough bandwidth to power two third-generation SATA ports. Trouble is, it'll be an optional extra and ASUS isn't yet ready to disclose pricing.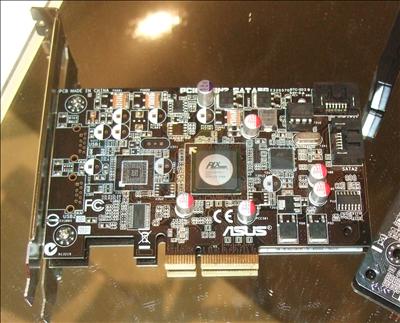 Users hoping to find SATA 6Gb/s performance implemented directly on a board are in luck, too. ASUS confirmed that the PEX PLX8613 expansion bridge chip will be integrated on its upcoming P7P55D Premium motherboard - providing it with two SATA 6G ports, as well as the standard six SATA 3G ports.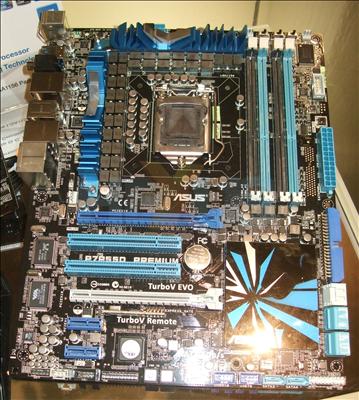 Why isn't the chip integrated onto all of ASUS' P55 boards? Well, we're told that it remains expensive to produce and the current lack of SATA 6G drives makes it something of a niche feature.
There's certainly a performance improvement to be had, though. ASUS' P7P55D Premium test bed, equipped with a Seagate ST3500410AS drive, scored a HD Tach Burst Speed of 281.5MB/s. Compared to a SATA 3G board - scoring 185.9MB/s - that's a notable boost.