It'll come as no surprise to find that ASUS is ready and waiting with a complete line up of P55-based motherboards for Intel's upcoming Core i5 line.
We've already taken a look at the impressive P7P55D EVO, but it turns out ASUS will have another model with a few additional trimmings - the P7P55D DELUXE.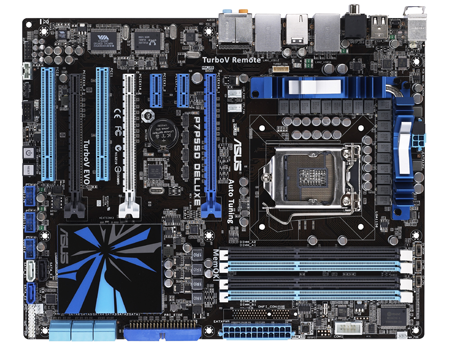 The DELUXE derivative, pictured above, retains the blue-and-black styling of the EVO but throws in a few new additions - including a 16+3 phase power design and dual-channel memory slots that support speeds of up to 2,133MHz.
As with the EVO, the board features a trio of PCIe x16 slots, allowing for a x16 lane in a single-GPU setup, or two x8 lanes in a dual-GPU arrangement. With the CPU providing lanes for the first two x16 slots, the third is powered by the chipset itself and operates at x4.

No changes as far as the rear is concerned, but ASUS does bulk up the DELUXE variant by bundling a TurboV remote that, when combined with ASUS' TurboV software, will allow users to select pre-configured overclocked profiles at the touch of a button.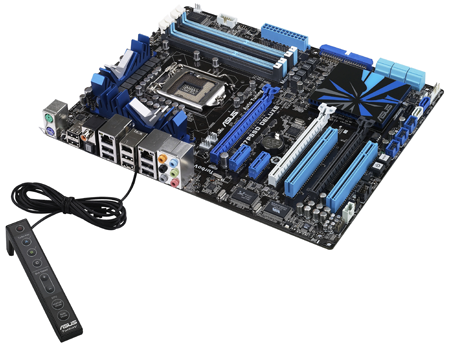 Still no official word on pricing, but all will be revealed when Intel gives Core i5 the green light.