There's been no shortage of speculation regarding Microsoft's Zune HD innards in recent weeks, and Zune software development engineer Matt Akers has now put them all to rest by confirming once and for all that Microsoft's forthcoming handheld is powered by NVIDIA's Tegra SoC.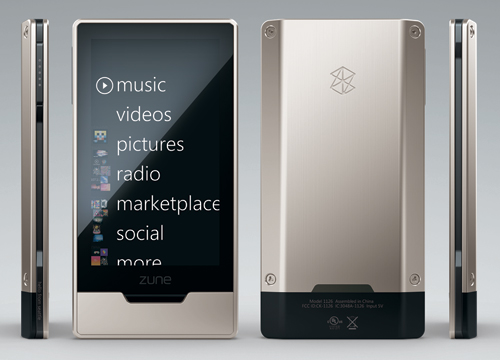 The announcement signals a major design win for NVIDIA, who claims to have invested in the region of $500 million in the development of Tegra - a chip it reckons will power millions of HD-capable machines in years to come.
As expected, Microsoft is full of praise for its new-found NVIDIA hardware, and Matt Akers had this to say:
There's been a lot of chatter going on right now about us possibly putting the NVIDIA Tegra chipset in the Zune HD.

We're going to go ahead and confirm that. Yes, the Zune HD does have the Tegra chip in it, which is so sick. So much better battery life, graphics acceleration. I mean, this thing is like a mini laptop in your hand. It's so awesome.
There you have it, folks. The Tegra-powered Zune HD is on the way, and, according to Microsoft, it's "so sick" it's like having a mini laptop in your hand. Sounds promising, now if only they'd commit to a global release.