In addition to the new graphics cards, ECS also had several new motherboard designs. The first two being from the Black Series and supporting the new eJiffy quick-boot functionality that's very similar to ASUS's Express Gate except the data is stored on hard drive rather than on flash memory. Owners of existing Black Series motherboards will be able to download an update in the near future to add eJiffy functionality to their boards.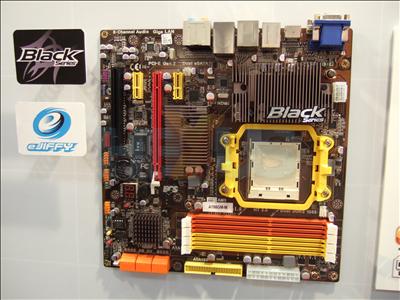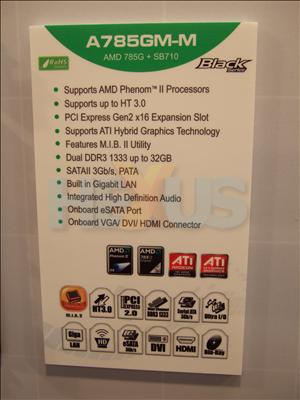 The first of the Black Series boards, the A785GM-M, is ECS's first microATX board design and utilises AMD's forthcoming 785G chipset. The board should be available sometime in September and is expected to cost approximately $100.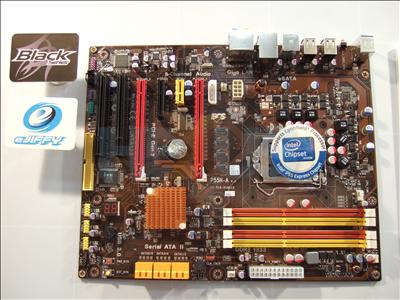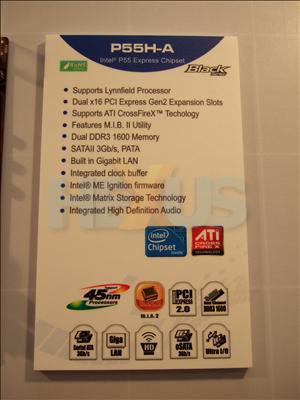 ECS, like most other board manufacturers, is seemingly ready for the launch of Intel's Lynnfield chip and, as a consequence, was showing its P55 design, the P55H-A. Like the A785GM-M this board is also expected to arrive in September, at around $120 - certainly far cheaper than present X58-based boards.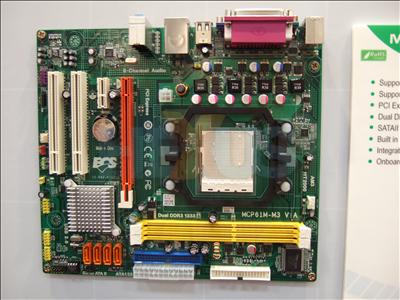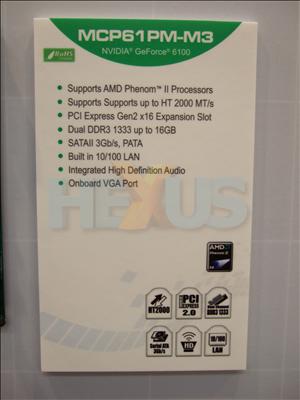 Interesting low-cost board this as it's an ATX DDR3 AM3 design but utilising NVIDIA's GeForce 6100 chipset. It's expected to be available from next month; pricing isn't confirmed right now.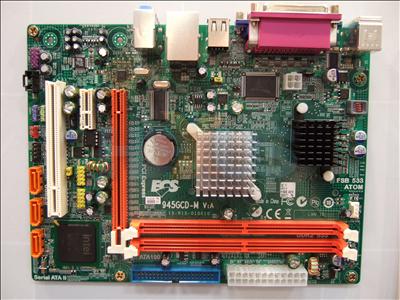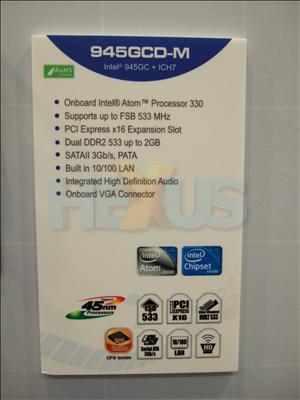 This is another interesting low-cost board as it's a microATX form-factor supporting the Intel Atom 330 CPU, together with a PCIe x16 slot for punchier graphics. Expect to see it in Q4.